One Team workshop in Vitoria starts road to Final Four
The countdown to the 2018 Turkish Airlines EuroLeague Final Four has already begun with the staging of the eighth annual One Team Annual Workshop in host city Vitoria-Gasteiz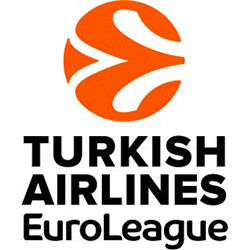 The countdown to the 2018 Turkish Airlines EuroLeague Final Four has already begun with the staging of the eighth annual One Team Annual Workshop in host city Vitoria-Gasteiz.
One Team is Euroleague Basketball's social responsibility program, bringing together all 40 competing clubs in the Turkish Airlines EuroLeague and 7DAYS EuroCup to support their local communities with a diverse range of activities throughout the year.
To prepare for this season's projects, representatives from every team were invited to participate in the two-day workshop on September 3 and 4. They were backed by the strong support of local club KIROLBET Baskonia Vitoria Gasteiz.
The main theme of the workshop was captured by a simple slogan: Being The Best You Can Be. This idea captures one of the central aims of One Team, which uses innovative thinking to inspire vulnerable members of society to develop and grow through the power of basketball.
Jordi Bertomeu, Euroleague Basketball President & CEO, was delighted to support the workshop, saying: "This event marks our first landing in Vitoria as we start to prepare for the Final Four next spring, and also the first of the upcoming season's many activities focussing on the positive and important role in society fulfilled by our clubs and players."
"Hosting an event of such importance at Buesa Arena during the season when the Final Four will take place in Vitoria-Gasteiz is an honor for our club and our city," Josean Querejeta, Saski Baskonia Vitoria Gasteiz President, said. "Baskonia has been firmly involved for many years with Euroleague Basketball's One Team program, which uses basketball as a tool to change lives. It's a very positive program for our society and transmits values that closely resemble the philosophy of our club."
A crucial aspect of the workshop was the involvement of experienced One Team coaches and managers from the clubs – including Massimo Komatz and Nenad Jakovljevic of Dolomiti Energia Trento, Penny Giovanovits of Olympiacos Piraeus and Ozan Havuzulu of Anadolu Efes Istanbul – who gave demonstrations that made clear for all the participants exactly how One Team methodology works in practice.
Further support was provided by external experts Baskonia Foundation 5+11, The Change Foundation, City Football Group, Kick4Life, Saracens Sports Foundation, Special Olympics, thinkBeyond and Basket Beat.
Additionally, local government representatives Gorka Urtaran, Mayor of Vitoria-Gasteiz, Ramiro González, Prime Minister of Alava, and Bingen Zupiria, Minister of Culture and Linguistic Policy for the Basque Government, show their full support of One Team by visiting the workshop on Tuesday.
The workshop also presented an excellent opportunity to promote the #BeActive message of the upcoming European Week of Sport at the end of September, which encourages people all over the continent to improve their physical well-being by regularly taking part in sporting activities.
One Team, supported by Turkish Airlines as the One Team Founding Patron and with the collaboration of Special Olympics as Proud Partner, uses basketball to achieve meaningful social impact in our communities across Europe and is supported by every club in the Turkish Airlines EuroLeague and 7DAYS EuroCup.
Since its founding in 2012, the One Team program has already helped more than 16,000 participants through its various team-focused projects.