Clinic gives EB officials early start on new season
Euroleague season is close to begin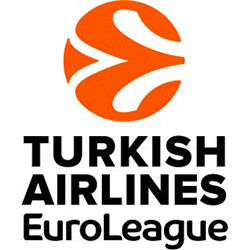 The Slovenian capital of Ljubljana was the host last weekend of the 27th Clinic for Euroleague Basketball Officials, where more than 80 participants geared up for the upcoming 2018-19 Turkish Airlines EuroLeague and 7DAYS EuroCup seasons.
The three-day event at Austria Trend Hotel was organized by the Euroleague Basketball Officiating Department. All 67 officials who will referee EuroLeague and EuroCup games this coming season participated, as did 15 referee coaches, as well as representatives of European domestic leagues and the Australian NBL. Officials in attendance took part in photo sessions, physical fitness evaluations and video tests while also tapping into the expertise of the referee coaches and invited guests.
With Jordi Bertomeu, Euroleague Basketball CEO and President, also in attendance, the clinic's featured lecturers were Zalgiris Kaunas head coach Sarunas Jasikevicius and former NBA Director of Officiating Ronnie Nunn. Nunn spoke about mechanics, signals and communication, while Jasikevicius gave the officials a coach's perspective on the current trends and tactics.
"Our game officials and referee coaches dedicate this time together each season to be sure to put themselves in the best position to make the games better for fans and participants," Richard Stokes, Senior Director Officiating for Euroleague Basketball, said. "Making available to them distinguished guests like Saras, so recently a player and currently a head coach, and Ronnie Nunn, a world-renowned dean of officiating, can only help the officials in this process."
The weekend is traditionally used to help officials prepare for the season in many different ways. Participants reviewed last season's data and statistics and went through lectures on the various points of emphasis shared with the coaches from both EuroLeague and EuroCup during the summer, including unsportsmanlike fouls and act of shooting, among other things. They were also updated on hand-checking, screening and verticality situations, as well as specific sessions on the importance of nutrition and training based on the type of schedules the referees have.
"Our game officials are committed to improvement," Stokes said. "In addition to going over the finer points of the game and current trends, this clinic is a starting point each season to forge more consistency and clarity on the officiating side of basketball, too."