Euroleague Basketball's report on Khimkhi Moscow's Playoffs Game 4 clarification request
Euroleague Basketball requested detailed reports to all individuals directly involved in the events in question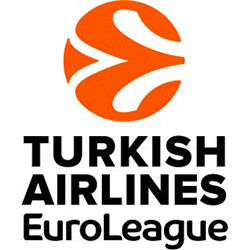 After Khimki Moscow Region officially requested a detailed clarification on the series of events occurred towards the end of the fourth period during the Khimki Moscow Region – CSKA Moscow game played on 27 April 2018, Euroleague Basketball requested detailed reports to all individuals directly involved in the events in question, and the following report was delivered to Khimki:
"Following the analysis of all the reports, we can confirm that Tyler Honeycutt of Khimki Moscow Region made a substitution request in the fourth period with 20.7 seconds left on the game clock. As the request was not cancelled, the acoustic signal was correctly sounded at the first available substitution opportunity with 5.1 seconds left on the game clock. The officials did not hear the acoustic signal immediately, as it is not currently sufficiently powerful so as to be heard easily in noisy conditions, therefore the Crew Chief started the game clock unaware of the substitution request. As soon as the Timer was able to notify the officials of the substitution request, the officials correctly stopped the game clock and then used the IRS to put the correct amount of time on the game clock. At this point the home team refused to complete the substitution therefore in order to avoid further delays the officials decided to resume the game without completing the substitution."
Furthermore, the report also recommended three concrete action points to be monitored by the club, namely:
- Remind your players of the importance that when they wish to do so, they clearly cancel a substitution request verbally to the Timer, establishing eye contact with him/her making a scissor-like action with their arms, once across their chest.
- Remind your coaching staff that only players can request or cancel a substitution.
- Ensure that all acoustic signals are connected to the public address system, and that they are calibrated adequately for when your arena is full of loud fans.