EuroLeague and HEED Launch Revolutionary New Way for Fans to Experience Games
New Digital Platform Uses Artificial Intelligence (AI) and Internet of Things (IoT) Technology to Transform How Fans Experience Live Events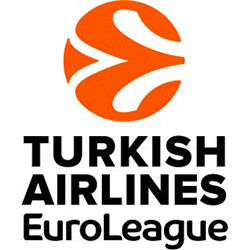 HEED, a revolutionary new platform that combines social media, IoT and data analytics to create an entirely new category of digital experience, has launched its first consumer release in time for the Turkish Airlines EuroLeague Playoffs, which begin today.
Fans who want to experience the EuroLeague Playoffs in an exciting way never before possible can now download HEED on
iOS
and
Android
devices.
A company established by IoT and data analytics trailblazer Mati Kochavi's AGT International and sports and entertainment leader Endeavor, HEED utilizes cutting-edge sensors, cameras and data analytics to identify a game's most exciting moments, generate groundbreaking new insights, and deliver content, automatically, in near real-time directly to fans' mobile devices.
"EuroLeague is one of the world's most progressive, digital leaders in sports, and we are thrilled to be making a breakthrough in sports technology by partnering with HEED," said EuroLeague Basketball President & CEO Jordi Bertomeu. "EuroLeague is proud to be the very first sports league incorporating wearable sensors, in such scale, during live games to enhance the fan experience."
"The world is becoming more and more connected thanks to incredible advancements in IoT and AI. HEED is utilizing these technologies to change sports forever, beginning with EuroLeague Basketball. By measuring previously imperceptible information about human emotion, energy, and engagement of coaches, players, and spectators, as well as physical insights of the best plays, HEED is revolutionizing the fan experience one sports entity at a time, starting with EuroLeague," said HEED co-founder and AGT International CEO and founder Mati Kochavi.
"EuroLeague continues to find the most innovative ways of delivering the best possible viewing experience to its fans around the world," remarked Endeavor CEO Ariel Emanuel. "This latest partnership with HEED provides fans with a dynamic digital experience that brings the action closer than ever before, whether in-arena or at home."
HEED utilizes all media and data collection elements that exist in EuroLeague arenas alongside other special sensors deployed by the company. HEED combines all these data sources with innovative Artificial Intelligence (AI) technology that analyzes the game dynamics in a way that is not otherwise visible to fans. The AI platform processes the data to continually learn game behavior and reveal new fascinating insights in real time.
"Fewer young fans are watching games in their entirety on TV these days, but their passion for sport has not changed," said HEED CEO Danna Rabin. "HEED will deliver sports' best moments to fans around the world with the excitement, experience and energy of their favorite live sporting events. With the great EuroLeague partnership we are launching as our first official step, HEED is working on fascinating new functionalities for multiple sports categories to be launched throughout the year."
During the Turkish Airlines EuroLeague Playoffs, all players and coaches will wear sensor-equipped "smart shirts" under their uniforms, and every arena in the Playoffs and Final Four will be outfitted with IoT cameras and sensors - including facial recognition technology - to gather never-before-capture data. HEED then fuses the data - immediately - into bite-sized, creative moments.
With EuroLeague, HEED is transforming the fan experience, and it's just the beginning. HEED also has partnerships in development with UFC and Professional Bull Riders (PBR), and will soon announce new partnerships with major sports leagues and teams around the world.

HOW HEED PULLS YOU IN
HEED collects and analyzes every aspect of the game, including physical, emotional, and behavioral elements that go way beyond what the eye can see. HEED then automatically packages these insights into memorable basketball moments catered to fans in near real-time. HEED Illuminated Reality Technology provides engaging access to the invisible truth contained within a live moment and draws fans deeper into reality.
Who jumped the highest on a dunk? When is the crowd most hyped? How much pressure is a player under during a big moment in the game? How is the coach reacting to the play that just happened?
HEED disrupts the traditional consumption model of the digital fan experience to more deeply engage younger audiences, grow the global fan base, and heighten the connection between fans and their favorite teams and athletes.
HEED allows fans to experience the energy and pulse of live sports in a whole new way, right from their smartphones.

WHAT THE EUROLEAGUE IS SAYING ABOUT HEED
"Basketball fans are going to love experiencing the biggest moments in EuroLeague like never before," said CSKA Moscow star Sergio Rodriguez. "Thanks to HEED, fans everywhere around the world have a front row seat to our games."
"With HEED, fans can immediately experience the force of a dunk, the speed of the game, and so much more right from their phones," said Fenerbahce Dogus Istanbul star Jason Thompson. "HEED is the future of sports and I can't wait for you to check it out."
"Whether you're a diehard or a casual fan, HEED will get you closer to the teams and the players that you love," said Zalgiris Kaunas head coach Sarunas Jasikevicius. "It will give fans so much more information about what's happening on the court, whether you're at home or in the stadium. Check it out by downloading the HEED app."
HEED is downloadable now for
iOS
and
Android
.