EuroLeague
23/12/2017, 13.32
Video
EuroLeague Round 14 co-MVPs: Cory Higgins, CSKA and Tornike Shengelia, Baskonia
There are two MVPs in EuroLeague after Round 14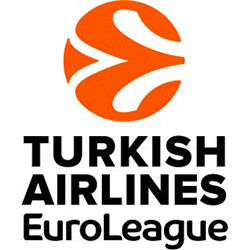 At the end of a tough double-week it was two players, Cory Higgins of CSKA Moscow and Tornike Shengelia of Baskonia Vitoria Gasteiz, who rose to the challenge, leading their respective teams to victories over local rivals on Friday, earning themselves their first-ever MVP of the Round honors in the process. In CSKA's win over city rivals Khimki Moscow Region, Higgins registered a career-high with 26 points, making 3-of-6 two-pointers, 2-for-6 from three-point range and 14-of-16 free throws, the highest total since March 2013. He also had 3 rebounds, 2 assists and 11 drawn fouls for a career-best performance index rating of 31. For Shengelia that was also the best PIR of his EuroLeague career. He scored 20 of his career-high 24 points in the first half of Baskonia's dramatic 85-82 win over fellow Spanish team FC Barcelona Lassa. Shengelia went 5-of-9 for two-pointers and 4-of-6 behind the three-point arc. He completed his scoring with crucial free throws to restore the lead in the last minute, and also posted 6 rebounds, 2 assists, 2 steals, 2 blocks and drew 3 fouls. The third best performance of Round 14 belongs to CSKA's Nikita Kurbanov who collected a career-best 18 points, 7 rebounds, 4 assists, 2 blocks and 1 steal, accumulating an index rating of 28. Jan Vesely of Fenerbahce Dogus Istanbul had 18 points, 6 rebounds, 2 assists, 2 blocks, 1 steal and 9 fouls drawn for the fourth-best PIR of 27. Rounding out the list of this round's best performers is Jeff Brooks of Unicaja Malaga, who posted 15 points and a career-high 11 rebounds, along with an assist, a block and a steal for a 26 index rating.
Individual highs: Marcelinho Huertas of Baskonia Vitoria Gasteiz, 10 assists
With his career-high 26 points, the co-MVP Cory Higgins was the top scorer of Round 14. Khimki's Alexey Shved remains the league leader with 21.4 points per contest. Brooks, along with Paulius Jankunas of Zalgiris Kaunas, grabbed a round-high 11 rebounds. Vladimir Stimac of Anadolu Efes Istanbul stayed atop this season's rebounding charts with 7.8 on average. Baskonia's Marcelinho Huertas was the only player with double-digit assists, with 10 in Round 14. Injured Panathinaikos Superfoods Athens point guard Nick Calathes leads the competition with 7.9 per contest. Three players had 4 steals this round: Efes teammates Errick McCollum and Krunoslav Simon, as well as Sergio Rodriguez of CSKA. Calathes is first in the EuroLeague in steals with 1.6 per game. CSKA's Kyle Hines and Maccabi FOX Tel Aviv's Alex Tyus each had 3 blocks, the most in Round 14. Efes big man Bryant Dunston is EuroLeague's top shot-blocker with 1.6 on average. Three players had double-doubles in Round 14: Brooks had 15 points and 11 rebounds, Jankunas collected 11 points and 11 rebounds, while Bojan Dubljevic of Valencia Basket registered 11 points and 10 rebounds.