EuroLeague
21/12/2017, 13.29
Video
EuroLeague Round 13 co-MVPs: Jamel McLean, Olympiacos and Alexey Shved, Khimki
There are two MVPs in EuroLeague after Round 13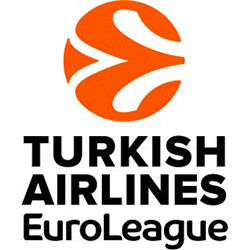 Jamel McLean of Olympiacos Piraeus and Alexey Shved of Khimki Moscow Region shared Round 13 MVP honors, each with a performance index rating of 30. McLean helped Olympiacos beat CSKA Moscow 88-86 with a double-double of 25 points on 10-of-14 two-point shooting and 12 rebounds. He added 2 steals and 7 fouls drawn to amass a PIR of 30. McLean earns this honor for the second time in this career, two years after his first. Shved led Khimki to an 86-68 home win against Anadolu Efes Istanbul. He had 25 points on 6-of-10 three-point shots, 2 rebounds, 6 assists, 3 steals, a block and 2 fouls drawn for a PIR of 30. Shved earns this honor for the second time in this career, the first time having come just two weeks ago. James Augustine of Unicaja Malaga led his team to an 83-90 road win against FC Barcelona Lassa with 12 points, a career-high 14 rebounds and 4 assists, good for a PIR of 27. His teammate Nemanja Nedovic and Toko Shengelia of Baskonia Vitoria Gasteiz, each with a PIR of 26, complete the top individual performances in Round 13. Nedovic matched his career high with 26 points and dished 4 assists in Unicaja's big win. Shengelia stood out with 19 points on near-perfect shooting despite his team's road loss to AX Armani Exchange Olimpia Milan.
Individual highs: Bojan Dubljevic, 5 steals
Nedovic was this week's top scorer with 26 points. Shved, who had 25, stays as the top scorer of the competition at 21.8 points per game. Augustine led all rebounders by pulling down 14 boards. Vladimir Stimac of Anadolu Efes Istanbul remains the competition's best rebounder at 8.1 per night. Nikos Zisis of Brose Bamberg and Thomas Heurtel of Barcelona each dished 9 assists in this round. Nick Calathes of Panathinaikos Superfoods Athens, who did not play this week due to injury, leads the assists board at 7.9 per game. Bojan Dubljevic of Valencia Basket collected 5 steals in his team's road loss against Real Madrid, more than anyone else in this round. Brad Wanamaker of Fenerbahce Dogus Istanbul and Shved lead the overall standings each at 1.6 steals per game. Augustine, Bryant Dunston of Efes, Vincent Poirier of Baskonia and James Nunnally of Fenerbahce each had 2 blocks in Round 13. Dunston leads all shot-blockers with 1.6 per game. Six players – Augustine, McLean, James Gist of Panathinaikos, his teammate Chris Singleton, Will Clyburn of CSKA Moscow and Trey Thompkins of Real Madrid – registered respective double-doubles in this round.