Turkish Airlines EuroLeague Round 13: Team of the Week
Campazzo, Doncic, Jankunas, Vesely, McLean. Coach Plaza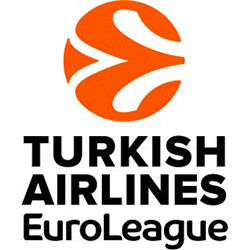 Facundo Campazzo, Real Madrid
With Doncic out ejected, Facundo Campazzo leads Real Madrid to the win over Valencia.
The Argentinean-Italian point guard ends with 14 points, 3 rebounds and 8 assists for 23 of evaluation shooting 4 for 4 from two and 2 for 4 from three.
Alexey Shved, Khimki Moscow
One of the two co-MVP of Round 13. The Russian guard scores 25 points shooting 3 for 5 from two and 6 for 10 from three adding 6 assists and 30 of evaluation and Khimki beat Anadolu Efes.
Paulius Jankunas, Zalgiris Kaunas
Third win in a row for the Lithuanian team and Jankunas plays is usual solid game. The forward scored 17 points shooting 5 for 6 from the field and 6 for 7 from long range adding 5 rebounds and 22 of evaluation.
Jan Vesely, Fenerbahce
The EuroLeague reigning champions beat KK Crvena Zvezda with a huge second half. The Czech forward scores 15 points with 6 for 8 from field and 3 for 3 from the line for 24 of evaluation.
Jamel McLean, Olympiacos
Career high in EuroLeague for McLean that scores 25 points in Olympiacos' big win against CSKA Moscow.
McLean adds 12 rebounds shooting 10 for 14 from the field and 30 of evaluation. The second co-MVP of the round.
Coach Joan Plaza, Unicaja Malaga
Second win in a row for Malaga that leaves the last position. The EuroCup reigning champion win on the road against Barcelona and keep their chances to reach the playoffs position alive.