Fonbet becomes Euroleague Basketball's official Betting Partner in Russia
Euroleague Basketball and Russian bookmaker Fonbet have entered into a historic two-year agreement that makes Fonbet the official Russian Betting Partner for the top club competitions in continental basketball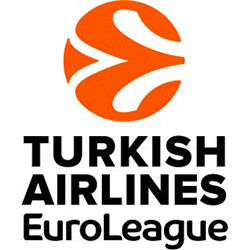 Euroleague Basketball and Russian bookmaker Fonbet have entered into a historic two-year agreement that makes Fonbet the official Russian Betting Partner for the top club competitions in continental basketball. In doing so, Fonbet becomes the first Russian betting brand to enter into an official partnership with Euroleague Basketball.
Founded in Moscow in 1994, Fonbet is among the largest betting companies in Russia. With CSKA Moscow as one of the most successful clubs in European basketball and Khimki Moscow Region making noise in its return to the EuroLeague this season, bringing in Russian companies as Euroleague Basketball sponsors is another step forward for all parties involved.
The partnership covers all Turkish Airlines EuroLeague and 7DAYS EuroCup games. In the event that a Russian club advances to either the Turkish Airlines EuroLeague Final Four or the 7DAYS EuroCup Finals, Fonbet will become an official sponsor of those events, too.
"The EuroLeague is the most popular European basketball league, and it is critical for us to support it. Russian teams are always doing great in European arenas and attract huge attention from fans and media," Alina Yakirevich, Chief Marketing Director of Fonbet, said. "We share the same goals with Euroleague, to promote basketball in Russia, and to increase the awareness of Russian clubs abroad and of European clubs within our country. This agreement stands not only upon advertising, but also will include Fonbet hosting promotional activities during game break to enhance the atmosphere on the arenas and social events to make basketball more popular."
"Basketball and the EuroLeague have always been extremely popular in Russia," Roser Queraltó, Euroleague Basketball Chief Business Development Officer, said. "Fonbet's reputation as a market leader and its presence throughout Russia and Eastern Europe make it an ideal partner for Euroleague Basketball to move forward with."