Turkish Airlines EuroLeague Round 10: Team of the Week
De Colo, Shved, Cole, Gist, Stimac. Coach Obradovic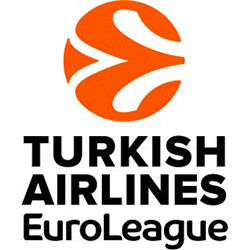 Nando De Colo, CSKA Moscow
The co-MVP of the round leads CSKA Moscow to a win against Barcelona with 18 points, 11 assists and 4 steals.
Alexey Shved, Khimki Moscow
26 points, 5 rebounds, 5 assists, 4 for 8 from long range in Khimki's win against Brose Bamberg
Norris Cole, Maccabi Tel Aviv
The former NBA guard is one of the leaders in MTA's victory against Zalgiris Kaunas. 26 pints, 4 for 6 from three, 5 rebounds and 4 assists for Cole
James Gist, Panathinaikos
The co-MVP of the week. The forward dominates against Malaga with 17 points, 11 rebounds and 7 for 9 from two.
Vladimir Stimac, Anadolu Efes Istanbul
The Serbian big man scored 19 points with 10 rebounds (5 offensive) in Efes' win against Olimpia Milano. Stiamc adds also 9 fouls drawn
Coach Zelimir Obradovic, Fenerbahce
Five wins in the last six games for the EuroLeague champions which are playing the best basketball in Europe now.