EuroLeague
11/11/2017, 14.12
Video
EuroLeague Round 6 MVP: Vladimir Stimac, Anadolu Efes Istanbul
Stimac is the MVP of Round 6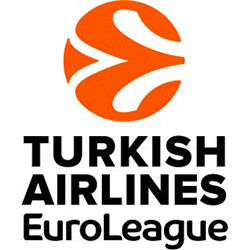 With Anadolu Efes Istanbul sitting at the bottom of the standings as the only winless team left in the Turkish Airlines EuroLeague standings, veteran center Vladimir Stimac stopped that trend cold with a career-high performance that not only helped his team register its first victory of the season, but also earned the MVP of the Round honor for the first time ever. Stimac starred in an impressive 85-89 road win over FC Barcelona Lassa, accumulating a career-high performance index rating of 29, the best among players on winning teams in Round 6. The veteran center also matched his career-best by scoring 22 points, as he was near perfect from the floor, shooting 9-for-10 from two-point range. He also pulled down 8 rebounds, had 2 steals and 1 block in 29 minutes on the floor. The only player with a better index rating in Round 6 was Luka Doncic of Real Madrid. In a losing effort against Maccabi FOX Tel Aviv, Doncic scored 19 points to go with 6 rebounds, 6 assists, 1 steal, 1 block and 7 fouls drawn for a PIR of 30. In the third place among the best performers in this round was Nando De Colo of CSKA Moscow. In a big 94-67 win over his former team, Valencia Basket, De Colo needed only 20 minutes to scored 23 points, shooting 5-for-7 on two-pointers and 3-for-3 from three-point range, along with 2 rebounds, 2 steals, 1 assist and 6 fouls drawn for an index rating of 28. Anthony Gill of Khimki Moscow Region set the best mark of his first EuroLeague season with a PIR of 25. He registered his new scoring high with 20 points to go with 7 rebound and 2 assists. Next came seven different players who had performance index ratings of 20 in Round 6: Ricky Ledo of Efes, James Anderson of Khimki, Johannes Voigtmann of Baskonia Vitoria Gasteiz, Alex Tyus of Maccabi FOX Tel Aviv, Mathias Lessort of Crvena Zvezda mts Belgrade, and the Fenerbahce Dogus Istanbul duo of Brad Wanamaker and Luigi Datome.
Individual highs: Jayson Granger of Baskonia Vitoria Gasteiz, 11 assists
De Colo paced all scorers in Round 6 with 23 points. Doncic remains EuroLeague scoring leader with 21.2 points per game while De Colo jumped to fourth place with a 16.3-point average. De Colo's CSKA teammate Othello Hunter and Kaleb Tarczewski of AX Armani Exchange Olimpia Milan led the way with 10 rebounds apiece this week. Alex Tyus of Maccabi and Madrid's injured big man Gustavo Ayon lead the competition by averaging 8 rebounds per night. Jayson Granger of Baskonia was the only player with double-digit assists in Round 6, dishing a career-high 11. Thomas Heurtel of Barcelona, who had 9 assists this round, increased his league-best average to 7.3. Four players had 3 steals in Round 6: Victor Claver of Barcelona, Rinalds Malmanis of Baskonia, Charles Jenkins of Khimki and Sergio Rodriguez of CSKA. Valencia's Tibor Pleiss had 3 blocks, the most of all players this round. Ayon is the league leader with 1.6 blocks per game. No players recorded double-doubles in Round 6.