Turkish Airlines EuroLeague Round 5: Team of the Week
Granger, De Colo, Shved, Vesely, Tyus. Coach Trinchieri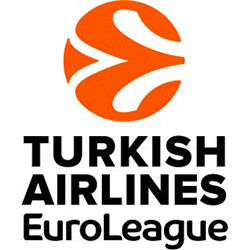 Jayson Granger, Baskonia
First win of the season for the Basque team. Granger ends the game against Panathinaikos with 20 points, 3 assists, 4 rebounds and 6 for 7 from the arc.
Nando De Colo, CSKA Moscow
The MVP of the round with his 25 points and 10 assists for 37 of evaluation. Only in March 2015 he had more assists in EuroLeague (11 vs. Bamberg)
Alexey Shved, Khimki Moscow
The Russian team is the biggest surprise of the EuroLeague so far. And the leader is Shved who ended the game with 20 points, 3 rebounds, 5 assists and 21 of evaluation
Jan Vesely, Fenerbahce Dogus
Another big night for the Czech forward: 12 points, 5 rebounds, 4 assists, 7 fouls drawn and 23 of evaluation in 32 minutes in win to Valencia
Alex Tyus, Maccabi Tel Aviv
The big man came off the bench to dominate against Olimpia Milano. The American-Israeli center scores 12 points grabbing 15 rebounds (8 offensive), his career high in EuroLeague.
Coach Andrea Trinchieri, Brose Bamberg
After a slow start, Bamberg won the third game in a row in EuroLeague in a very difficult court as the Kombank Arena and with Hackett out with injury soon.