Euroleague Basketball, Gazzetta.gr join forces in Greece
Euroleague Basketball has the privilege to announce that the hugely popular sports destination Gazzetta.gr has become its Official Premium Media Partner in Greece for the next five seasons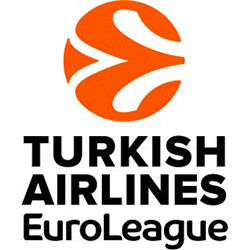 Euroleague Basketball has the privilege to announce that the hugely popular sports destination
Gazzetta.gr
has become its Official Premium Media Partner in Greece for the next five seasons.
Official Premium Media Partners bring to their audience the latest and most accurate information, video, features and more about the EuroLeague in their local languages. Already among the premier online choices for basketball fans in the Greek language, Gazzetta.gr can now promise its audience unparalleled coverage of the Turkish Airlines EuroLeague thanks to an agreement that assures the portal non-stop and exclusive content as a partner of Euroleague Basketball.

In recent years Euroleague Basketball has partnered with leading media from different markets to develop country-specific offerings as well as global EuroLeague coverage for fans. Gazzetta.grjoins a select club of Euroleague Basketball media partners that includes L'Equipe in France, La Gazzetta dello Sport in Italy, Sports.ru in Russia and As in Spain, as well as official global partner Eurohoops.

With two teams that have combined for nine Turkish Airlines EuroLeague crowns over the past quarter of a century – Olympiacos Piraeus and Panathinaikos Superfoods Athens – Greece is one of the most important basketball markets in the world. Gazzetta.gr is at the forefront of bringing Euroleague Basketball excitement to Greek fans through the experience and insight of such expert journalists as Vassilis Skountis and Antonis Kalkavouras.

Fans of basketball in Greece have plenty to see beyond their local teams, too, with several former EuroLeague champions playing in other countries. Greek players Kostas Sloukas of reigning champ Fenerbahce Dogus Istanbul and Nikos Zisis of Brose Bamberg play big roles for their squads, while Dimitris Itoudis and Georgios Bartzokas lead the benches of the competition's two clubs in the Russian capital, CSKA Moscow of Khimki Moscow Region, respectively.

"The importance of Greece and the Greek media to European basketball cannot be understated, so we at Euroleague Basketball are delighted to know that Gazzetta.gr is our newest Official Premium Media Partner in such a great sports market," Alex Ferrer Kristjansson, Euroleague Basketball's Director, Brand & Communication, said. "Our partnership ensures that all basketball fans in Greece will have the latest EuroLeague news instantly available to them in Greek and will get more great basketball coverage than ever from a trusted source, Gazzetta.gr."
As a sports website leader in Greece, Gazzetta.gr and its staff of seasoned professionals are certain to provide the best information and entertainment to Greek fans with complete coverage of the EuroLeague and a specific focus on the two Greek powerhouses.
"It is with pride and excitement that we have joined Euroleague Basketball as their Premium Media Partner in Greece," Yannis Capodistrias, Managing Director of Liquid Media, said. "This comes at a significant time, as the Turkish Airlines EuroLeague has evolved to one of the most competitive and spectacular tournaments, in any sport, attracting record audiences. Gazzetta.grhas been committed to basketball consistently and provides coverage of the Turkish Airlines Euroleague to a degree that is unparalleled, in Greece or elsewhere. We greatly appreciate Euroleague Basketball for their trust. It's unique to be in the Euroleague Basketball family and we are eager to exceed their expectations by delivering the absolute destination for millions of basketball fans. Gazzetta.gr and its team of basketball editors and developers feel Devotion!!"