Top100 Euroleague Players: 30-21
The regular season will begin on October 12, it's time to find out the top100!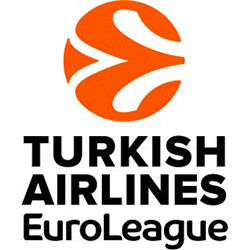 Introduction
These rankings are both a subjective list (that will create disagreements and differing opinions) and a sort of 'Euroleague guide'.
N.B. Sergio Llull was not included in the list because he's probably out for the season; Tyrese Rice was not included in the list because he's still on the market and he is not in the plans of the team for the upcoming season.
Criteria
Player's value;
Team's value;
Player's role and impact in the team;
Player's potential;
Last year numbers and injuries.
#30 OTHELLO HUNTER (C, CSKA MOSCOW)
The best back-up center of the league can contribute with quality minutes to the 2016 European champions.
He's a great force in the pick and roll, mainly defensively, but also offensively.
#29 RAY MCCALLUM (PG, UNICAJA MALAGA)
One of four players selected by Sacramento Kings (Honeycutt, Robinson, Jason Thompson) who will play in Euroleague in 2017/18.
He can do a bit of everything on the court: a weakness in NBA that could be a strenght in Europe.
#28 JORDAN MCRAE (SG/SF, BASKONIA)
He came to Europe in order to play more and get a better value as a player. McRae is a capable spot up shooter off the ball but he is at his best with the ball in hands.
Holder of the record for points (61) in a single D-League game, it will be interested to monitor his adaption and his contribution to the team.
#27 BOBBY DIXON (PG/SG, FENERBAHCE)
One of the key players on the roster of the European champions and one one of the fastest guards in the league.
His number one priority is creating, but he also work hard in defense (dedicated to pressing the ball).
#26 GIGI DATOME (SF, FENERBAHCE)
His ability to knock down outside shots and defend both forward positions makes him a crucial piece for Obradovic's team.
He can contribute without needing too many possessions in offense.
#25 THOMAS ROBINSON (C, KHIMKI MOSCOW)
Former #5 NBA draft pick brings huge energy, he can score in the paint and from the mid range with the jumpshot.
If he can adapt to the playing style in the Euroleague, he will be one of the best big men in Europe.
#24 DERRICK BROWN (PF, ANADOLU EFES)
A prolific forward that can do everything on the court.
Playing near two scorers like McCollum and Ledo will be better for his offensive efficiency?
#23 CHRIS SINGLETON (PF/C, PANATHINAIKOS)
He's one of the few big men in the league who can do great in both positions in the key.
A modern 'shot blocking four stretcher', able to protect the rim and to make 3s.
#22 ANTE TOMIC (C, BARCELONA)
An old school center who combines great size and a great skill-set: he can finish with both ends and he's a very good passer.
In defense, because of his size he cannot support switching defenses effectively.
#21 THOMAS HEURTEL (PG, BARCELONA)
The time has come for him to prove that he can make the extra step and change levels in his game.
First pass point guard (better in the open court) able to create for his teammates and make them better.
FROM 40 TO 31
FROM 50 TO 41
FROM 60 TO 51
FROM 70 TO 61
FROM 80 TO 71
FROM 90 TO 81
FROM 100 TO 91