Euroleague Basketball ADIDAS NEXT GENERATION TOURNAMENT Qualifier hosts, participants announced
Official statement from Euroleague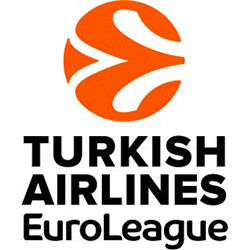 Euroleague Basketball is excited to confirm the 32 teams who will compete to be crowned European U18 club champions, as well as the 2017-18 Euroleague Basketball ADIDAS NEXT GENERATION TOURNAMENT Qualifier hosts.
FC Bayern Munich will be one of those qualifier hosts, marking the first time that Germany will see that early phase of the tournament take place on its territory. In addition to Munich, the traditional cities of L'Hospitalet, Kaunas and Belgrade will hold qualifiers whose winners qualify automatically to the Finals next May in the Serbian capital, during the 2018 Turkish Airlines EuroLeague Final Four!
A total of 32 different U18 teams will participate across the four qualifiers, with each city seeing eight teams divided into two groups of four during the first two days, followed by first-, third-, fifth- and seventh-place games on the last day.
The Munich qualifier will take place in the historic Audi Dome, the host venue for the 1972 Summer Olympic Games basketball events, and since 2011 the home of FC Bayern Munich. The arena has seen Turkish Airlines EuroLeague, 7DAYS EuroCup and easyCredit BBL games, and next February will also be able to witness Euroleague Basketball ADIDAS NEXT GENERATION TOURNAMENT games.
The first qualifier, in L'Hospitalet, Spain from January 5 to 7, 2018, will feature 2016 champion FC Barcelona Lassa, 2013 champion Divina Seguros Joventut Badalona as well as ASVEL Villeurbanne, Herbalife Gran Canaria, Promitheas Patras, Torrons Vicens L'Hospitalet, Unicaja Malaga and Virtus Bologna.
The second qualifier, in Kaunas, Lithuania from January 19 to 21, will feature three-time continental champion CSKA Moscow, two-time champion Zalgiris Kaunas, two-time champion CFBB Paris, and 2012 champion Lietuvos Rytas Vilnius, as well as Fenerbahce Dogus Istanbul, Khimki Moscow Region, Stellazzurra Rome and VEF Riga.
The third qualifier, in Munich, Germany from February 9 to 11, will feature 2015 champion Real Madrid as well as ALBA Berlin, Brose Bamberg, Darusafaka Istanbul, FC Bayern Munich, Olympiacos Piraeus, ratiopharm Ulm and Real Betis Energia Plus Seville.
And the fourth and final qualifier, in Belgrade, Serbia from February 23 to 25, will feature 2014 champion Crvena Zvezda mts Belgrade as well as Anadolu Efes Istanbul, Cibona Zagreb, GBA Prague, Mega Bemax Belgrade, Partizan NIS Belgrade, Spars Sarajevo and Umana Reyer Venice.
The Finals will be held in parallel with the 2017-18 Turkish Airlines EuroLeague Final Four in Belgrade from May 17 to 20, 2018.
Going into its 16th edition, the alumni of the Euroleague Basketball U18 Tournament are a who's who of EuroLeague stars including Thomas Heurtel (FC Barcelona Lassa), Luka Doncic (Real Madrid), Mantas Kalnietis (AX Armani Exchange Olimpia Milan), Nikola Milutinov (Olympiacos Piraeus) and Luigi Datome (Fenerbahce Dogus Istanbul), among many others.