Top100 Euroleague Players: 60-51
The regular season will begin on October 12, it's time to find out the top100!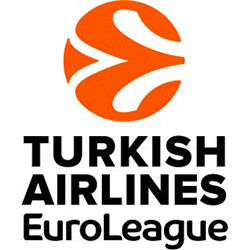 Introduction
These rankings are both a subjective list (that will create disagreements and differing opinions) and a sort of 'Euroleague guide'.
N.B. Sergio Llull was not included in the list because he's probably out for the season; Tyrese Rice was not included in the list because he's still on the market and he is not in the plans of the team for the upcoming season.
Criteria
Player's value;
Team's value;
Player's role and impact in the team;
Player's potential;
Last year numbers and injuries.
#60 MATHIAS LESSORT (C, RED STAR)
Boban Marjanovic, Mike Zirbes, Ognjen Kuzmic: will he be the next on this list?
The 50th pick of the 2017 NBA Draft (Philadelphia 76ers) is a bit undersized for a center, but he has a huge motor, he plays with ease above the rim and he runs the floor very well.
#59 KRUNOSLAV SIMON (SG/SF, ANADOLU EFES)
Guard who can play in many position, the best playmaker among Efes' roster.
He's coming off a difficult Eurobasket (he averaged only 4 points per game).
#58 TYLER HONEYCUTT (SF/PF, KHIMKI MOSCOW)
Extremely athletic forward who's more effective on the open court than in the 5 on 5.
He needs to improve his shot from the perimeter to play consistently at SF spot.
#57 DEANDRE KANE (PG/SG, MACCABI TEL AVIV)
Last season he averaged an incredible 21.5 index rating in Eurocup (only behind Alexey Shved). He has the full package: he can score, create for the teammates, he's a competitive rebounder.
There are concerns regarding how Kane, Jackson and Cole will fit together.
#56 VLADIMIR MICOV (SF, OLIMPIA MILAN)
Facilitator who's the only forward with Euroleague experience in Milan's roster.
He's 20th for 3P field goald made among active players.
#55 NIKOLA KALINIC (SF, FENERBAHCE)
For all of Kalinic's limitations on the offensive end, he remains one of the league's best defenders.
He can guard both forwards and guards: a very important player for Obradovic's team.
#54 ANTHONY GILL (PF/C, KHIMKI)
A perfect player for coach Bartzokas: he has grown up in a low pace offense and a group with clear defensive orientations (Virginia).
Forward who can cover the '4' and the '5' position, he worked hard on his shot (46.5% in three pointers in BSL).
#53 OGNJEN KUZMIC (C, REAL MADRID)
Athletic, with a big wingspan, he's excellent at grabbing rebounds (especially on the offensive glass) and he's a good free throw shooter.
Last season was a landmark in his career, now he has to adapt to a role off the bench in a team that want to win Euroleague.
#52 NEMANJA NEDOVIC (SG, UNICAJA MALAGA)
His game is based on his physical and athletic gifts but on a good day, he's also a threat from the perimeter. Strong 1vs1, very hard to defend.
#51 JONAH BOLDEN (PF, MACCABI TEL AVIV)
One of the most important young Australian players, based on his talent and the potential that he has.
Former UCLA player has shown all his versatility in ABA Liga (leading FMP Belgrad to a 2-0 sweep of Partizan out the playoffs) and in the last NBA Summer League.
FROM 70 TO 61
FROM 80 TO 71
FROM 90 TO 81
FROM 100 TO 91