Top100 Euroleague Players: 80-71
The regular season will begin on October 12, it's time to find out the top100!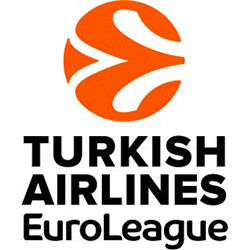 Introduction
These rankings are both a subjective list (that will create disagreements and differing opinions) and a sort of 'Euroleague guide'.
N.B. Sergio Llull was not included in the list because he's probably out for the season; Tyrese Rice was not included in the list because he's still on the market and he is not in the plans of the team for the upcoming season.
Criteria
Player's value;
Team's value;
Player's role and impact in the team;
Player's potential;
Last year numbers and injuries.
#80 KOSTAS PAPANIKOLAOU (SF, OLYMPIACOS)
Lots of energy, contribution in defense and rebounding, streaky shooter on the offendive end.
Former NBA prospect who's still a member of Olympiacos' starting five.
#79 DANIEL HACKETT (PG/SG, BAMBERG)
He's coming off a bad injury but he remains one of the most versatile defenders in the league and a threat when he attacks the basket.
#78 CHARLES JENKINS (SG, KHIMKI)
Solid perimeter shooter who can affect the game through his defense and shut down every opponent.
It's difficult to evaluate his impact far from Pionir Arena.
#77 VANGELIS MANTZARIS (SG, OLYMPIACOS)
A committed defender, constantly improving his spot up shooting.
He was asked to support the creations of Spanoulis and Strelnieks.
#76 CORY HIGGINS (SG/SF CSKA MOSCOW)
After losing Teodosic and Jackson, Higgins will have much room to operate in CSKA backcourt.
He brings energy, athleticism: a great slasher who's also an elite shooter from the perimeter (47 3P% in two seasons with CSKA).
#75 MARCUS DENMON (SG, PANATHINAIKOS)
He's coming off a very productive season with Gaziantep (16ppg, 4apg, 51 2P%, 37 3P%), but this year he has to prove that he can contribute consistently to a club that want to win the league.
Playing alongside Nick Calathes could improve Denmon's efficiency off the ball.
#74 FERNANDO SAN EMETERIO (SF, VALENCIA)
On of the key players on the roster of the Spanish Champions.
Great effort on offense and an hardworker on offense, he's able to elevate his game in the crunch time.
#73 JAMES AUGUSTINE (PF/C, UNICAJA MALAGA)
High I.Q. player: he passes and he runs the floor very well for a big man.
He needs time on the floor to have an impact (at his best with Khimki Moscow).
#72 NIKOS ZISIS (PG, BAMBERG)
Bamberg's brain and leader, a point guard who always plays for the team.
His trademarks are I.Q. and the shot after a dribble.
#71 RUDY FERNANDEZ (SF, REAL MADRID)
He still a big name player, his quality in offense can't be doubt.
The big question for him will be consistency and stay healthy.
FROM 90 TO 81
FROM 100 TO 91