European basketball celebrates Coach Ivkovic's legendary career
In an unforgettable evening for European basketball fans, Olympiacos Piraeus hosted an All-Star team to honor Dusan Ivkovic, who has announced his retirement after an unprecedented 48-year career on the bench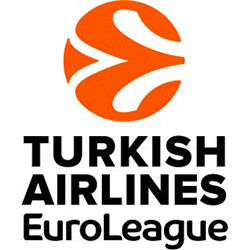 A living legend, an inspiration and a #sport father to us all, Dušan Duda Ivković! Hvala Ti! #ThankYouDuda ???????? pic.twitter.com/S95kiAYsYh

— Novak Djokovic (@DjokerNole) September 20, 2017
In an unforgettable evening for European basketball fans, Olympiacos Piraeus hosted an All-Star team to honor Dusan Ivkovic, who has announced his retirement after an unprecedented 48-year career on the bench.
Coach Ivkovic, 73, was honored in an emotional pre-game ceremony, in which Euroleague Basketball President and CEO, Jordi Bertomeu handed him his personalized Euroleague Basketball Legend trophy. He is the first head coach to be chosen for this distinction, joining a select group of players featuring Theo Papaloukas, Juan Carlos Navarro, Ramunas Siskauskas, Sarunas Jasikevicius, Dimitris Diamantidis and Mirsad Turkcan. Ivkovic also received a framed copy of the scoresheets used in his two EuroLeague Championship Games with Olympiacos, in 1997 and 2012. Milan Tomic, Vassilis Spanoulis, and Panagiotis Fasoulas represented those winning teams. Coach Ivkovic received an unforgettable standing ovation once he was introduced, and took the time to greet current and former players one by one.
Some of the VIPs watching the game at the Peace and Friendship Stadium were tennis superstar Novak Djokovic, as well as some of his former players, such as Turkcan, Papaloukas, Dino Radja, Zarko Paspalj, Drazen Dalipagic, Efthimios Rentzias, Predrag Danilovic, Dejan Tomasevic, Zoran Cutura, Nenad Krstic, Dragan Tarlac and Joe Arlauckas just to name some of the many legends, past and present, in the stands. Four current Turkish Airlines EuroLeague and 7DAYS EuroCup coaches - Zeljko Obradovic of Fenerbahce Dogus Istanbul, Dimitris Itoudis of CSKA Moscow, Jure Zdovc of Cedevita Zagreb and Sasha Djordjevic of FC Bayern Munich, as well as Olympiacos co-owners Panagiotis and Giorgos Angelopoulos - were also in the VIP seats.
"Ivkovic is a legendary coach, one of the best ever, and we had the honor to cooperate with him. The game we played today was the least Olympiacos could do to honor him. We wanted to share this moment with him because we respect him and appreciate him so much. Personally, he helped me improve my game and as a person," Vassilis Spanoulis said about Coach Ivkovic. "We managed to bring out 100% of me as a basketball player, all of my talent. He gave me freedom and made me a stronger player, psychologically speaking. He was talking to me every day, we had a great relationship and won some titles together. He put Olympiacos on top of Europe and 15 years later, he did it again," he added. In a recent EuroLeague documentary about Spanoulis, Limitless, Coach Ivkovic called Spanoulis "the most professional player" he ever coached. "That was a big accomplishment and I want to thank him for this," Spanoulis admits. "It is not what they say about you, but who says it. When Coach Ivkovic speaks like that about me, it can only make me proud."
Dusan Ivkovic Stars featured current EuroLeague players such as Victor Khryapa and Kyle Hines of CSKA, Kostas Sloukas of Fenerbahce, Thomas Heurtel of FC Barcelona Lassa, Pero Antic and Marko Keselj of Crvena Zvezda mts Belgrade, Vasilije Micic of Zalgiris Kaunas, Nikos Zisis of Brose Bamberg and Stefan Markovic of Khimki Moscow Region, as well as former players in the competition like Boban Marjanovic, Bogdan Bogdanovic, Dario Saric, Furkan Korkmaz and Lazaros Papadopoulos, who came out of retirement for this game. All of them are related to Ivkovic in one way or another, but Zisis is the active player who had him as a coach first.
"Let me tell you a story. I was in my very first year as a professional, 17 years old with AEK, in the 2000-01 season. I was just practicing hard with the team, trying to be always in our lineup. I got some playing time here and there. Back then, we had best-of-three quarterfinals and semifinal, it was the very first year of EuroLeague. We played against Benetton Treviso, won Game 1 but lost Game 2 in Treviso. I didn't travel with the team. They came back to the arena straight from the airport and I was working out. Coach Ivkovic came to me and said 'young guy, are you ready to play? Because I want your defense and fresh legs in Game 3'. They had Marcus Brown, and we all know how big of a scorer he was. I played 20 minutes and didn't score a basket - I was so nervous! I think I followed Marcus even to their timeouts on the bench! I think I did a good job because we won and went to the semifinals. I will never forget how he gave me the opportunity to play a EuroLeague semifinal at age 17, but that's Coach Ivkovic."
If a young, talented guy is ready to give everything he has, especially on defense, he was always willing to give you a chance," Zisis said about him. "I think I was the oldest active player on the floor tonight. It was a great joy to be a part of this game. He is a legendary coach and deserves everything we can give back to him. He helped European basketball to grow a lot. It is a big honor and a joy to be part of this game."
Coach Ivkovic owns an unprecedented list of accomplishments. At the club level, he is the only head coach to have won every major trophy in Europe over the years: EuroLeague (1997, 2012), EuroCup (2006), Korac Cup (1979) and Saporta Cup (2000). With his national teams, he lifted FIBA World Cup (1990) and EuroBasket (1989, 1991, 1995) titles, while also taking a silver medal at the 1998 Olympic Games. In domestic competitions, he won an additional 15 league and cup titles in the four countries where he has coached. Not surprisingly, Coach Ivkovic was named by EuroLeague Basketball in 2008 as one of the 50 Greatest EuroLeague Contributors in the first half-century of continental club competitions.
His two EuroLeague titles came with Olympiacos. Star forward Georgios Printezis made it happen with his game-winning shot in 2012 but also remembers watching the 1997 final as a 12-year old kid.
"I remember watching that game. I was really happy! It was a great moment because Panathinaikos won the EuroLeague the previous year and we did it in 1997. It was a great moment for Greek basketball and for Olympiacos fans. We beat a very good team like Barcelona, very easily. It was a nice moment, and I was very happy," Printezis told us about the 1997 final.
"It is a great honor for any player to have worked for him. He helped me a lot, made me a better player and showed me what positive things I can do on the court and how to do them. He created a good chemistry in the team and we had a really good team that succeeded, which is the most important thing. Personally, it was one of my best seasons, and we won big titles together," he added.
The only American player in Ivkovic's 2012 EuroLeague winning team was Hines, who is very thankful for Coach Ivkovic's advice on and off the court.
"He is the reason why I am here today," Hines said. "I came from Bamberg in a time when not many teams had a 196cm center playing at a high level. There is something that he saw on me to play here at Olympiacos. He is the reason why I am able to play at the high level in the EuroLeague, and I owe a lot to him. In my time with him, I learned a lot on the court, but especially off the court. He was an incredible mentor to me. Every time I see him, he gives me a little bit of wisdom, and I am very thankful to him. It is amazing that over his career, he had a positive impact on so many players from so many different countries, teams, and nationalities. Like I said, it is not even about the stuff he does on the court, but also off the court. If you speak to any of the guys in the locker room, he will talk about the things he did off the court, his leadership and everything he has provided for us."
Coach Ivkovic gave a lot of young players the chance to get playing time in important games. One of them was Kostas Papanikolaou, who will be forever thankful for that. "He changed my career. He didn't know me when he came and could have just brought a more veteran guy to take that playing time. He could have played it safe but chose to give me a chance. I really, really can't thank him enough, because he changed my career and my life. He gave me the opportunity to be who I am and where I am," Papanikolaou told us. "I am really grateful, but he also changed our club's history twice, in 1997 and 2012. His name is connected to two of our three EuroLeague titles. What he did for Olympiacos and Greek basketball means a lot. He worked here for many, many years and his contribution to Greek basketball is huge, more than meets the eye. It is not what he did on the court, but how he helped our sport improve here in Greece."
As for the game itself, Ivkovic Stars won 103-111 behind 20 points from Hines. Jamel McLean, Janis Strelnieks and Nikola Milutinov each had 13 for Olympiacos. Nine different Olympiacos players scored in the first quarter and a corner three-pointer by Kim Tillie gave the Reds a 29-27 lead after 10 minutes. Both teams kept scoring at full speed, as Olympiacos fans celebrated Pero Antic's three-point shots against his team. Antic won consecutive EuroLeague titles with Olympiacos in 2012 and 2013. Antic hit three consecutive bombs from downtown for a 42-49 Ivkovic Stars lead, making Olympiacos call timeout. A dunk by Korkmaz soon made it a double-digit game, 53-64, at halftime. The guests boosted their margin to 57-73 on a three-pointer by Khryapa but Brian Roberts and Hollis Thompson led a 20-10 run that brought Olympiacos back in the game, 77-83. Sloukas and Antic restored a 79-91 lead after 30 minutes. Back-to-back triples by Nikos Arsenopoulos and Tillie brought Olympiacos within 103-105. A timeout was called at 103-107 and Olympiacos Giannis Sfairopoulos invited Ivkovic to his former bench to draw a play! Spanoulis fed Printezis for their famous 2012-winning connection, but it didn't go in. Back-to-back baskets by Papadopoulos sealed the outcome, as the game was stopped for good with 28.5 seconds left to give Ivkovic a final round of applause, followed by a team picture.
It was truly a night to remember, in which dozens of superstars celebrated Dusan Ivkovic's unbelievable career as one of the best coaches in basketball history!