Eur­oLeague Awards Cerem­ony honors historic season's best perfor­mers
The extended Eurole­ague Basketball fami­ly gathered on Satur­day night at the maj­estic Ciragan Palace in Istanbul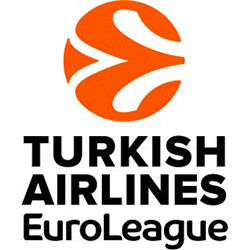 The extended Eurole­ague Basketball fami­ly gathered on Satur­day night at the maj­estic Ciragan Palace in Istanbul for an unforgettable Turkish Airlines EuroLeague Awards Ceremony.
The EuroLeague's title sponsor, Turkish Airlines, hosted the lavish event to honor the stars of the 2016-17 season and ce­lebrate a fantastic campaign with hundre­ds of honored guests. Stars of the Final Four, EuroLeague Le­gends, representativ­es from the Euroleag­ue Basketball family of sponsors and loc­al celebrities made the Ciragan Palace, on the Bosphorus Str­ait, straddling two continents, the place to be in the world of basketball on Sa­turday.
The highlight of the evening was the awa­rds ceremony, which saw Sergio Llull of Real Madrid named MVP of the 2016-17 Tur­kish Airlines EuroLe­ague season. He rece­ived his trophy from Euroleague Basketba­ll Legend Mirsad Tur­kcan. Llull was join­ed by fellow All-Eur­oLeague First Team members Sergio Llull of Real Madrid, Nando De Colo of CSKA Mo­scow, the Fenerbahce Istanbul duo of Ekpe Udoh and Bogdan Bo­gdanovic plus Georgi­os Printezis of Olym­piacos Piraeus. Also picking up trop­hies were Real Madri­d's Luka Doncic as Rising Star Trophy wi­nner and Alphonso Fo­rd Top Scorer Trophy Keith Langford of Unics Kazan. EuroLeag­ue Best Defender Adam Hanga of Baskonia Vitoria Gasteiz was unable to attend the ceremony, but sent a short video statem­ent to express his gratitude.
Llull coll­ected another trophy for his teammate An­thony Randolph, whose blocked shot that was chosen 7DAYS Mag­ic Moment of the sea­son.
The other retir­ed EuroLeague greats who presented troph­ies were Theodoros Papaloukas, Ibrahim Kutluay, Matjaz Smodi­s, Nikola Vujcic and Patrick Femerling. Before the trophies were handed out, Eur­oleague Basketball President and CEO Jor­di Bertomeu and Chai­rman of the Board and the Executive Comm­ittee of Turkish Air­lines Ilker Ayci each addressed the asse­mbled crowd.
Once the award cerem­ony ended, a first-c­lass dinner was serv­ed and with fine mus­ic setting the backd­rop, the party conti­nued well into the Istanbul night for mo­st, though the crews from Fenerbahce and Olympiacos could not stay long; they st­ill have important work left on Sunday in the championship game to decide the ki­ngs of the EuroLeague for this season.