Sports science, business main topics at annual Euroleague Basketball symposium
The event brought together experts in sports science, innovation, prevention and rehabilitation, and business and marketing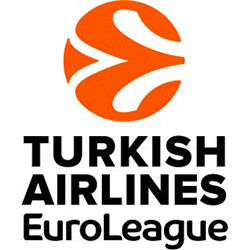 Capitalizing on the place the Turkish Airlines EuroLeague Final Four holds on the worldwide sporting calendar, Euroleague Basketball joined forces with Turkish Airlines, Acibadem Sports and the FIFA Medical Centre of Excellence to host the International Symposium on Basketball Science at Hilton Bomonti Hotel & Convention Center on Friday and Saturday. The event brought together experts in sports science, innovation, prevention and rehabilitation, and business and marketing to discuss and educate the hundreds of attendees on the developing trends in the aforementioned fields. The attendees came from all areas in the sports world, from technology and marketing directors for clubs and federations, to medical professionals, including orthopedic specialists, trainers and physical therapists and students, too.
The symposium's opening session was the Chairman Panel with Euroleague Basketball President and CEO Jordi Bertomeu, Turkish Airlines Chairman of the Board and the Executive Committee Ilker Ayci and Turkish Basketball federation president Hidayet Turkoglu, who each delivered messages corresponding to their expertise.
"Bringing an event to a city impacts the city and brands the city, even a city like Istanbul," Mr. Bertomeu explained. "Through an event like the Final Four and together with our local partners, we can offer benefits to quality of life and social life as well as a significant economic impact. Nielsen Sport estimated that last season's Final Four in Berlin generated 31 million euro of local revenue in one week."
Mr. Ayci further emphasized the impact sports can have on a city. "The spirit of sports together with the spirit of a city creates a kind of miracle of unity," he said. "Istanbul has hosted many major sporting events and sports have given people a memorable image of Istanbul, in part thanks to the enthusiasm of the fans and clubs here, so we don't only key in on the economic side. When great players, coaches and teams compete here, they get a taste of Istanbul and that promotes the city and its culture and arts. This contributes to a city word wide ranking."
Moreover, Mr. Ayci detailed the social impact the Turkish Airlines and the EuroLeague together can have on the local population. "Through One Team, 12,000 children in need have learned to play basketball from the EuroLeague in the last seven years. Maybe we will see the next Turkoglu or other players or coaches like Obradovic from them."
"We as a country are a basketball country and we hope to show that to the whole world this weekend regardless of results," Mr. Turkoglu said in talking about having the Final Four and its satellite events in Istanbul. "As a country, we have always hosted such organizations with success and at the Turkish Basketball Federation, our role is to keep these events running uninterrupted."
The symposium will run through mid-day on Friday and all day on Saturday with sessions dedicated both to sports science from the medical, health and performance standpoints as well as topics ranging on sports business and marketing. Among the Friday highlights on the marketing end were panels on How Data Effects Sports Partnerships, Marketing & Fan Engagement, and Technology Applied to Sports. The medical program featured panels on Basketball Injuries, Injection Therapies, Young Athlete Issues and Pedobarography & Gait Analysis in Basketball.
Saturday's agenda delves into many more topics on the medical side with several professionals from EuroLeague clubs speaking, including Monitoring Player Wellness with Unics Kazan trainer Marcus Lidner; Preseason Screening for Fitness & Prevention with coach Oskars Ernsteins of Darussafaka Dogus Istanbul; In Season Injury Prevention Program Design with head performance specialist Kostas Chatzichristos of CSKA Moscow; Indoor Tracking as an External Load Management with FC Barcelona data analyst Xavi Reche Royo; and a panel on the Future of Basketball with Galatasaray Odeabank Istanbul guard Sinan Guler among the guests.