EuroLeague
08/04/2017, 14.14
Video
EuroLeague Regular Season Round 30 MVP: Latavious Williams, Unics Kazan
Williams is the MVP of Round 30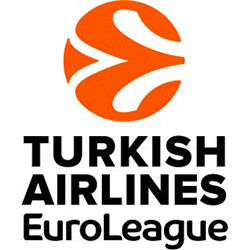 The final game of the 2016-17 Turkish Airlines EuroLeague Regular Season will be one that Latavious Williams remembers well. The Unics Kazan big man shredded his previous personal bests to lead his team to a road win and lay claim to MVP honors for Round 30. Williams set career highs with 20 points, 8-of-9 shooting, 2 steals and a performance index rating of 34 in a 68-91 rout of host EA7 Emporio Armani Milan. His index rating was the highest of any player in Round 30. Williams also made all 4 of his free throws and blocked a shot in an astounding performance. The player with the most weekly MVP nods this season, Nando De Colo of CSKA Moscow, was the runner-up for Round 30. De Colo led CSKA Moscow to a 90-86 home win over Olympiacos Piraeus with 23 points, 6 assists and 3 steals for an index rating of 31. It marked the sixth time in just 23 games played that the reigning MVP had an index rating in the 30s. After exploding for 20 points in the fourth quarter, Real Madrid sharpshooter Jaycee Carroll finished with the third-highest index of the round. Carroll catapulted Madrid to a 97-80 victory over visiting Anadolu Efes Istanbul with a season-high 29 points on 7-of-8 three-point shooting. He added a pair of assists to get an index rating of 29. Rounding out the top performances of Round 30 were Ekpe Udoh of Fenerbahce Istanbul and Chris Singleton of Panathinaikos Superfoods Athens. Udoh played a key role in a 68-65 overtime win versus FC Barcelona Lassa with 9 points, 15 rounds, 3 assists and 4 steals, which added up to an index rating of 27. Singleton sparked the Greens to a 61-81 win at Maccabi FOX Tel Aviv with 13 points, 8 boards, 6 steals and 2 block for an index rating of 26.
Individual leaders: Chris Singleton of Panathinaikos Superfoods Athens, 6 steals
Carroll's season-high 29 points were the most of the round. Keith Langford of Unics Kazan walks away as the regular season scoring champion with 21.8 points per game. Udoh collected 15 rebounds, which were not only the most of the round, but tied for the second-most all season. That effort led to Udoh finishing as the regular season leader in rebounds, with 7.7 per game, and in blocks, with 2.1 per game. Teenage sensation Luka Doncic tied his personal best with 11 assists, which were the high mark for the round. CSKA maestro Milos Teodosic will go down as the regular season's top assist-man with 7.2 per game. When Singleton collected 6 steals on Thursday, it marked the second-most in the league this season and tied for the second-most in Panathinaikos history. He ranked ninth for the regular season with 1.3 steals per game, while Charles Jenkins of Crvena Zvezda mts Belgrade topped that chart with 2.1 per game. Seven players shared the top spot for Round 30 in blocks with 2 each: Singleton, Gustavo Ayon of Real Madrid, Rodrigue Beaubois of Baskonia Vitoria Gasteiz, Nikita Kurbanov of CSKA, Nikola Milutinov of Olympiacos, Tibor Pleiss of Galatasaray Odeabank Istanbul and Ante Tomic of Barcelona. The lone double-doubles for the round were products of Williams and Efes big man Bryant Dunston (15 points, 10 rebounds).