EuroLeague
01/04/2017, 13.12
Video
EuroLeague Regular Season Round 29 MVP: Brad Wanamaker, Darussafaka Dogus Istanbul
Wanamaker is the MVP of Round 29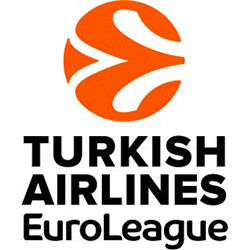 Darussafaka Dogus Istanbul guard Brad Wanamaker pulled out his greatest Turkish Airlines EuroLeague performance to date on Thursday to keep his team's playoff chances alive. In so doing, he earned the MVP honor for Round 29 of the Turkish Airlines EuroLeague Regular Season. Wanamaker scored 8 of his career-high and club-record 30 points in overtime as Darussafaka edged his former team, Brose Bamberg, by 97-99. He made 4 of 8 shots from behind the arc and recorded 6 rebounds, 6 assists and 2 steals in compiling a performance index rating of 34, the highest of the round. Wanamaker narrowly edged teammate Will Clyburn for that distinction after the forward starred with 26 points on 9-of-14 shooting from the floor plus 7 rebounds. He set a personal best with an index rating of 33. Rounding out the list of top performers in Round 29 is another Darussafaka player, power forward Adrien Moerman, along with Tyler Honeycutt of Anadolu Efes Istanbul and Georgios Printezis of Olympiacos Piraeus, each with index ratings of 25. Moerman recorded 19 points and 12 rebounds for his first double-double since opening night of the season. Honeycutt shined in Efes's 77-69 victory over Olympiacos with 11 points, 11 rebounds and 6 assists. And Printezis posted 16 points on 8-of-10 shooting and 9 boards in the same game.
Individual leaders: Charles Jenkins of Crvena Zvezda mts Belgrade, 5 steals
Wanamaker was also the Round 29 scoring leader with his 30 points, which took him up to fifth place in the season-long rankings with 16.0 points per game. Keith Langford of Unics Kazan remains first with 22.1 points per game. Moerman and Diamon Simpson of Maccabi FOX Tel Aviv tied for the most rebounds in the round with 12 each. Brose Bamberg big man Nicolo Melli leads the league with 7.5 rebounds per game. His Bamberg teammate Nikos Zisis not only dished the most assists of the week, 11, but also passed Pablo Prigioni to take over sixth place on the all-time assists charts with 805. Charles Jenkins of Crvena Zvezda mts Belgrade was already the league leader in steals, but after taking 5 to lead all Round 29 participants, his average has jumped to 2.1 per game. Daniel Theis of Bamberg set a career high and tied the club record with 4 blocks, which were the most in Round 29, too. Ekpe Udoh of Fenerbahce leads the league with 2.2 blocks per game. Six players notched double-doubles in Round 29: Honeycutt (11 points, 11 rebounds), Melli (12 points, 10 rebounds), Moerman (19 points, 12 rebounds), Simpson (10 points, 12 rebounds), Zisis (11 points, 11 assists) and Vassilis Spanoulis (11 points, 10 assists) of Olympiacos.