EuroLeague
25/03/2017, 12.56
Video
EuroLeague Regular Season Round 28 MVP: Anthony Randolph, Real Madrid
Randolph is the MVP of Round 28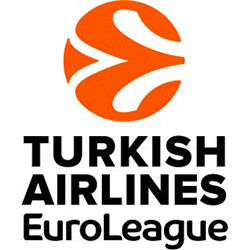 Do-it-all Anthony Randolph came through with a rousing performance to lead Real Madrid to a 73-79 road win at Olympiacos Piraeus on Friday night. So it was only natural that he would be the MVP for Round 28 of the Turkish Airlines EuroLeague Regular Season. Randolph not only posted big numbers with a season-high 21 points and 4 blocks, but his performance index rating of 30 was the highest among all players in the round. The athletic forward was extremely efficient on offense with only 2 missed shots, while making all 4 of his free throws in the final minute to help seal the win. Randolph also collected 5 rebounds, 1 assist and 1 steal to earn the third MVP of the round honor for his EuroLeague career. The reigning EuroLeague MVP, Nando De Colo of CSKA Moscow, starred in his team's 74-85 road win at Unics Kazan with the second-highest index rating of the round, 29. De Colo scored 22 points on 3-of-4 three-point shooting and 7 trips to the foul line without a miss. He also contributed 5 rebounds, 4 assists and 2 steals. Bobby Dixon of Fenerbahce Istanbul and Miroslav Raduljica of EA7 Emporio Armani Milan performed admirably in defeat to each total index ratings of 27. Dixon carried much of the load for his team in its 80-77 loss at Anadolu Efes Istanbul with 19 points, 8 rebounds, 3 assists and 2 steals. Raduljica led a spirited Milan comeback before losing 76-84 to Brose Bamberg. He finished with 19 points and 9 rebounds. Rounding out the list of Round 28's top performers was Brad Wanamaker of Darussafaka Dogus Istanbul, who reached an index rating of 25 in a 73-67 victory over Galatasaray Odeabank Istanbul. Wanamaker posted 22 points, 6 rebounds, 2 assists and 2 steals.
Individual leaders: Milos Teodosic of CSKA Moscow, 12 assists
Nando De Colo outdueled the league's top scorer, Keith Langford, in their Friday matchup, to finish with 22 points, which tied Brad Wanamaker for the most in Round 28. De Colo, the reigning Alphonso Ford Top Scorer Trophy winner, raised his average to 20.2 points per game, which is second only to Langford's 22.3. Big man Ekpe Udoh of Fenerbahce and FC Barcelona Lassa forward Victor Claver of FC Barcelona Lassa each collected 10 rebounds, which were the most in the round. Udoh is now ranked first in the league in both rebounding (7.6 rpg.) and blocked shots (2.2 bpg.) this season. After delivering 12 assists to lead all players in Round 28, CSKA maestro Milos Teodosic has raised his league-best average to 7.5 assists per game. He also scored 12 points for the lone double-double of the round. Seven players shared the top spot in the Round 28 steals list with 3 each: James Gist of Panathinaikos Superfoods Athens, Nikola Kalinic of Fenerbahce, Shane Larkin of Baskonia Vitoria Gasteiz, Kevin Pangos of Zalgiris Kaunas and the Crvena Zvezda mts Belgrade trio of Charles Jenkins, Branki Lazic and Nate Wolters. Jenkins is the league leader with 1.96 steals per game. Randolph shared the lead for Round 28 in blocked shots with Tibor Pleiss of Galatasaray; each of them rejected 4 shots.