Turkish Airlines EuroLeague Round 28: Team of the Week
Teodosic, Wanamaker, Perperoglou, Singleton, Randolph. Coach Pascual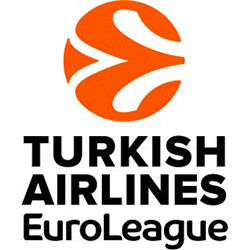 Milos Teodosic (CSKA Moscow)
12 points and 12 assists in the easy win against Unics Kazan. Seventh game of the season in double digit in assists.
Brad Wanamaker (Darussafaka Dogus)
The Turkish team coached by Blatt wants the EuroLeague playoffs and Wanamaker is stepping up with his performances. Wanamaker scores 22 points in 30 minutes against Galatasaray adding 6 rebounds, 2 assists, 2 steals and 7 fouls drawn.
Stratos Perperoglou (Barcelona)
The Catalan team finally wins a game and the Greek is the MVP of the match with 17 points shooting 3 for 5 from long range, 5 rebounds and 3 assists.
Chris Singleton (Panathinaikos)
18 points and 8 rebounds in win against Baskonia. And PAO is escalating position in the standings.
Anthony Randolph (Real Madrid)
21 points, 5 rebounds, 4 blocks in the key win in Greece against Olympicos to keep the first position. Randolph played one of the best games of his season.
Coach Xavi Pascual (Panathinaikos)
In fourth position with two games left is a great accomplishment for the Greek team that now will try to beat CSKA and Maccabi to pass Fenerbahce