Euroleague Basketball clubs and domestic leagues approve 2016-17 competition structure
Euroleague Basketball holds strategic discussions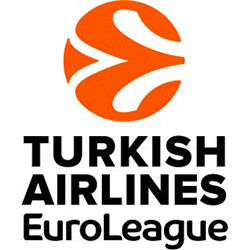 Clubs from both the Turkish Airlines Euroleague and Eurocup competitions together with European domestic leagues met today in London, United Kingdom in two sessions, hosted by Euroleague Basketball and IMG.
Clubs and domestic leagues first attended the ECA Shareholders Meeting, where they held discussions on important topics for Euroleague Basketball.
First, the ECA Shareholders approved the format of the Euroleague and Eurocup competitions for the 2016-17 season and beyond. The decisions were agreed to by all clubs, domestic leagues and ULEB, with the Ligue National de Basketball being the only exception.

The 16-club Euroleague will see teams from four domestic leagues gaining direct access to the competition (Adriatic League, German League, Spanish League and VTB United League), who will join the 11 A Licence clubs (Anadolu Efes Istanbul, CSKA Moscow, EA7 Emporio Armani Milan, FC Barcelona Lassa, Fenerbahce Istanbul, Laboral Kutxa Vitoria Gasteiz, Maccabi FOX Tel Aviv, Olympiacos Piraeus, Panathinaikos Athens, Real Madrid and Zalgiris Kaunas) and the previous season's Eurocup champion. The Spanish League will gain direct access starting from the 2017-18 season, while for the 2016-17 season their spot will be filled by a wild card.


The 24-club Eurocup will feature three more clubs each from the Adriatic League, Spanish League and VTB United League, two from the German League, AEK Athens, Hapoel Bank Yahav Jerusalem, Dinamo Banco di Sardegna Sassari, Dolomiti Energia Trento, Grissin Bon Reggio Emilia, Lietuvos Rytas Vilnius, Stelmet Zielona Gora and Galatasaray Odeabank Istanbul. The five remaining wild cards will be allocated amongst the numerous requests received from the Adriatic League, Belgium, France, Italy, Lithuania, Turkey and United Kingdom. For the 2016-17 season only, one of the wild cards will be assigned to the Spanish League.
Euroleague Regular Season Calendar rules were also discussed, where in 2016-17 there will be five weeks featuring two rounds of games. In order to ensure consistency, balance and fairness amongst the participating teams, it was agreed that clubs will play one home and one away game during those two-round weeks.

Euroleague Basketball executives also presented the clubs and domestic leagues with an update on recent developments within the European basketball landscape, and reaffirmed its continuing plans to grow the professional sport within the Euroleague Basketball/IMG Joint Venture, as well as working towards a collaborative framework with other organisations within the sport, while always protecting the successful club led management model and the freedom of professional clubs to decide on their future.
In a second session, all clubs and domestic leagues participated in the Euroleague Basketball Club Summit, where experts with the highest experience in the sports industry led a conversation on successful professional sports models based on collective management based on two pillars: recipes of success when building a vertical brand and being born for the internet; reaching the Y generation. The two panels, led by SportBusiness Group Founding Editor Kevin Roberts, saw some of the industry leaders tackling key points and interacting with the audience through Q&A sessions. The speakers present were Craig Thompson (Owner at Mindspring and former Managing Director of T.E.A.M. Marketing leading the creation of the UEFA Champions League), Mati Kochavi (Owner at AGT International), Mark Webster (CEO at ATP Media), Bernie Mullin (CEO at Aspire Sport Marketing Group and former SVP Marketing at the NBA), Jon Stainer (Managing Director UK & Ireland at Repucom) and Stuart Watts (COO at ATP Media).

The clubs and domestic leagues attending the sessions were: Cedevita Zagreb (Croatia); Limoges CSP (France); ALBA Berlin, Brose Baskets Bamberg and FC Bayern Munich (Germany); Olympiacos Piraeus and Panathinaikos Athens (Greece); Hapoel Bank Yahav Jerusalem and Maccabi FOX Tel Aviv (Israel); Dinamo Banco di Sardegna Sassari, Dolomiti Energia Trento, Grissin Bon Reggio Emilia and EA7 Emporio Armani Milan (Italy); Lietuvos Rytas Vilnius and Zalgiris Kaunas (Lithuania); Stelmet Zielona Gora (Poland); CSKA Moscow, Lokomotiv Kuban Krasnodar and Unics Kazan (Russian Federation); Crvena Zvezda Telekom Belgrade and Partizan NIS Belgrade (Serbia); Union Olimpija Ljubljana (Slovenia); FC Barcelona Lassa, Herbalife Gran Canaria Las Palmas, Real Madrid, Unicaja Malaga, Laboral Kutxa Vitoria Gasteiz and Valencia Basket (Spain); Anadolu Efes Istanbul, Darussafaka Dogus Istanbul and Fenerbahce Istanbul (Turkey); ULEB, the Adriatic Basketball Association; the Asociacion de Clubs de Baloncesto, the Basketball Bundesliga GmbH, the Lega Societa di Pallacanestro, the Ligue Nationale de Basketball and the United Basketball League.