Euroleague Fantasy Challenge starts its 12th edition
The 2015-16 Euroleague Fantasy Challenge is open for business, ready for the world's most passionate basketball fans to again manage their own Turkish Airlines Euroleague teams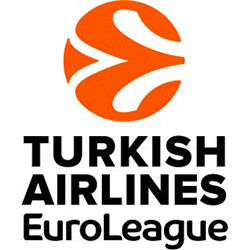 The 2015-16 Euroleague Fantasy Challenge is open for business, ready for the world's most passionate basketball fans to again manage their own Turkish Airlines Euroleague teams. Now in its 12th edition, the fantasy companion to Europe's best basketball has engaged hundreds of thousands of players over the past decade, while rewarding hundreds of winners with coveted prizes. Euroleague Fantasy Challenge is more than just a game, but a contest too, with great prizes awarded all season long. As always, the Grand Prize allows the winner and a friend the ultimate Turkish Airlines Euroleague Final Four experience: to be special guests of the Euroleague at the 2016 Final Four in Berlin including four nights at the hotel, two VIP tickets to the games and the opportunity to celebrate on court with the new champions. Users can make as many as 15 teams to fight for the ultimate prize for any Turkish Airlines Euroleague fan!
Players prices were published a few days in advance of its release. Milos Teodosic of CSKA Moscow is the most expensive point guard before it all starts at a cost of 90 credit units, followed Tyrese Rice of Khimki Moscow Region (84) and Taylor Rochestie of Maccabi FOX Tel Aviv (76). Vassilis Spanoulis leads the shooting guards and small forwards list at 90 credits, with Nando De Colo of CSKA (85) and Rudy Fernandez of Real Madrid (85) right behind. Ante Tomic of FC Barcelona Lassa leads the power forwards and centers list at also 90 credits, with Jan Vesely of Fenerbahce Istanbul (77) not far away.
Euroleague Fantasy Challenge couldn't be easier to play. You create your own teams - as many as 15 per user - by choosing 10 players from a budget of 500 credit units, with unlimited trades before opening night. Users continue to manage their teams throughout the season with the only restriction being a limit of three trades per week. Unlimited trades, however, will be allowed at the end of the regular season until the Top 16 starts, and throughout the playoffs, too. Each team gains points based on the production of their fantasy players' production that round. Users can create private leagues to compete against friends and family, but can also test their knowledge against other basketball lovers from all over the world!