Hapoel announces the arrival of three players
Scatenata la squadra israeliana che firma anche Tree Simmons, Kokia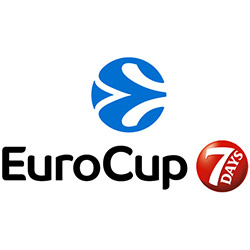 Guma Agiar is the new sponsor of Hapoel Jerusalem and his soppurt to the team shift it into high gear. The team announced the signing of Tre Simmons, Sharon Sasson and Uri Kokia.

Sharon Sasson (30.5,
2.03)
continues for 3rd season in Jerusalem. Sasson arrived to Jerusalem in 07/08 and in both his seasons there scored about 10 ppg with great percentage from 3-pt ranege. Sasson will begin his 12 season in the Israeli league. He began his senior career in Galil where he played for 4 season. he then moved to Nahariya where he florish in his second season (16.5, 42.2% from 3-pts range in the Europe-League) and got his first invitation to the National Team.

in 05/06 he played in Russin Ural Great and after one season returend to Israel and played two seasons in Maccabi Tel-Aviv.

Uri Kokia (28, 2.02) arrives to Jerusalem after great season in Hapoel Holon in which he won the Israeli cup and the most improving player of the league. he registerd 6.6 pts and 7.1 reb (1st among Israeli players).

Chester 'Tre' Simmons (27, 1.98) will also play in Hapoel Jerusalem this season. Jerusalem will be his 4th team in Israel in 4 season. He first came to Israel in December 2006 to Galil Elyon and led the team to final four with 19.2 ppg. in 07/08 he moved to Holon and won historic championship whille scoring 15.0 ppg with 40.8% from 3-pts range. The next season he moved to Maccabi Tel-Aviv and but sat most of the season on the bench. He played only
11 games in the Israeli league (9.8 mpg, 4.0 ppg) and only 9 games in the Euroleague (12.2 mpg, 4.3 ppg)

Before arriving to Israel he played in Paok Saloniki (05/06) and began 06/07 in Spain with Gran Canaria.


Hapoel Jerusalem continues to build the team for 09/10 and last night signed Power Forward Kevinn Pinkney (26. 2.08) who played last season in Cantu (14.2 pts, 7.4 reb, 71% from 2-pts).

Pinkney graduated from Nevada-Reno in 2005 (12.5 pts, 7.7 reb in his last season). After he was not selected in the NBA draft he moved to Eurpoe and played in French Clermont (6.2 pts, 4.4 reb in 18 min per game).

In 06/07 he played in Bakersfield Jam from the NBDL his good numbers (18.7 pts, 7.3 reb, 2.0 ass caught the eyes of Boston Celtics which added him to the roster for 6 games (5.3 prs per game, and 15 pts in his debut)

in 07/08 he joined Biela from the Italian League (12.8 pts, 7.1 reb, 65% from 2-pts range).