EuroCup
22/10/2015, 16.18
Video
Gran Canaria hits 17 three pointers in win over MHP Riesen Ludwigsburg
The Spanish team shot with 17-for-36 from long range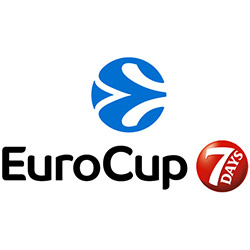 Gran Canaria hit 17 three pointers in Eurocup win over MHP Riesen Ludwigsburg 95-75.
The Spanish team finished with 17-for-36 from long range (47.2%) and 15-for-30 from two.
Salin and Kuric hit 4 three-pointers each, Aguilar, Baez and Newley added 2 three pointers each while Pangos, Pasenicks and Rabased made one each.
Unics Kazan set a record in a single game in Eurocup with 20 three-pointers made in 2009-2010.
Video by Gigantes.