Basketball Champions League Regular Season field complete
The Basketball Champions League Qualification Rounds just ended and the exciting prospect of taking part in the Regular Season became a reality for five additional teams who will be joining the third edition of the competition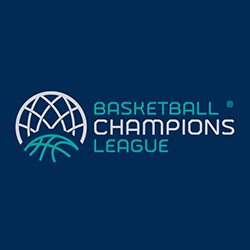 T
The Basketball Champions League Qualification Rounds just ended and the exciting prospect of taking part in the Regular Season became a reality for five additional teams who will be joining the third edition of the competition.
After Telenet Giants Antwerp (BEL) on Sunday,
five additional teams won their ticket
on Thursday evening, to advance to the group stage of the Regular Season: Fribourg Olympic (SUI), medi Bayreuth (GER), Nanterre 92 (FRA), Nizhny Novgorod (RUS), and UCAM Murcia (ESP).
32 participating teams, coming from 15 different European countries (including 7 current and 15 former national champions) will take part in the third season of the Basketball Champions League.
The groups are distributed as such:

Regular Season (alphabetically)


Group A: Anwil Wloclawek (POL), Banvit (TUR), Le Mans Sarthe Basket (FRA), MHP Riesen Ludwigsburg (GER), Nizhny Novgorod (RUS), Sidigas Avellino (ITA), UCAM Murcia (ESP), Ventspils (LAT)

Group B: Fribourg Olympic (SUI), Iberostar Tenerife (ESP), Nanterre 92 (FRA), Opava (CZE), PAOK (GRE), Telekom Baskets Bonn (GER), Umana Reyer Venezia (ITA), UNET Holon (ISR)

Group C: AEK (GRE), Brose Bamberg (GER), CEZ Nymburk (CZE), Hapoel Jerusalem (ISR), JDA Dijon Basket (FRA), Lietkabelis Panevezys (LTU), Montakit Fuenlabrada (ESP), Telenet Giants Antwerp (BEL)

Group D: Besiktas Sompo Japan (TUR), Filou Oostende (BEL), medi Bayreuth (GER), Neptunas Klaipeda (LTU), Petrol Olimpija (SLO), Promitheas Patras (GRE), Segafredo Virtus Bologna (ITA), SIG Strasbourg (FRA)

The Regular Season consists of four (4) groups of eight (8) teams each, with games played home and away in a round robin system. The four (4) best ranked teams from each group will advance to the Play-Offs. The 5th and 6th place finishers of each group will qualify for the FIBA Europe Cup Play-Offs. The 7th and 8th place finishers will be eliminated.
The action will tip off on 9 October and conclude with the Final Four on 3-5 May 2019.
Click here to view the schedule for the Regular Season.