Champions League
25/09/2018, 09.19
Video
Hapoel Tel Aviv fans throwing chairs to Charleroi supports, game suspended for half four
Charleroi won the game and advanced to BCL QR second round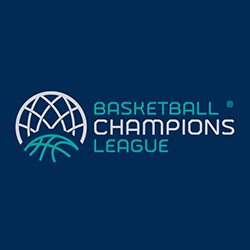 The game between Spirou Charleroi and Hapoel Tel Aviv was suspended for half hour because some Israeli supporters started throwing chairs to the Belgian supporters and the stewards.
Charleroi beat Hapoel and advanced to the second round of BCL QR.
Hapoel Tel Aviv fans became crazy when their team was down by 10 in the second half of the game.
The police intervened and used the spray forcing the referees to stop the game.
Hapoel Tel Aviv fans started throwing chairs to Spirou Charleroi fans and stewards in the middle of the BCL game last night.
The game was suspended for half hour.
Hapoel lost and is out of the competition pic.twitter.com/iW2qcbz0cO

— Emiliano Carchia (@ECarchia) September 25, 2018