Champions League
08/12/2017, 12.37
Video
Basketball Champions League, Gameday 7 MVP: Corey Walden
Walden in the MVP of Round 7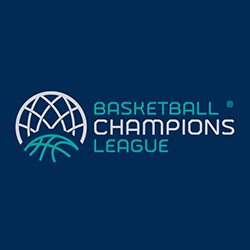 Corey Walden has competed in basketball long enough to know that perseverance and self-belief are essential for all players that are striving for success.
Some games, the UNET Holon shooting guard will pour in the points while in others, he will not.
Tuesday was one of those nights when the 25-year-old Walden could do no wrong, scoring 31 points to lead the Israeli club to its second victory in the Basketball Champions League, a 94-90 triumph over EWE Baskets Oldenburg.
Okay, he did miss four shots from the floor and also a couple at the free-throw line, but a 9 of 13 (69.2 percent) effort from the field and a perfect 2 of 2 from 3-point range? Any coach, including Holon boss Dan Shamir, will be glad to get that sort of production.
The 11 of 13 effort at the charity stripe? Yes, Shamir will take that, too. The 84.6 percent success rate is well above average.
Walden, who played 37 minutes and 33 seconds against EWE Baskets, also had no turnovers. The effort, which saw him garner his season-best +30 efficiency rating, has earned him the MVP of the Week honor.