Martin Zeno of CSM CSU Oradea named Basketball Champions League Round 13
Zeno scored 42 points in win vs. Kataja Basket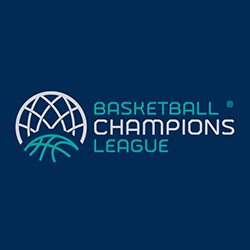 Martin Zeno has had some fine performances this season for CSM CSU Oradea in the Basketball Champions League but without question, his magnificent effort on Wednesday has been the best of all.
The Louisiana native equalled Jimmy Baron's competition record of 42 points and also had an eye-grabbing +40 efficiency rating as Oradea claimed a vital 101-91 overtime triumph in the Game of the Week against Kataja Basket that kept the team's Play-Off hopes alive.
Zeno scored in transition and on nifty drives to the basket. He buried 3-pointers - six of them in all - to surpass his previous season best of 28 points in a game against Avtodor Saratov.
There were also the sweet passes. Zeno can score, but he's a great distributor of the basketball. The former Texas Tech Red Raider had 4 assists against Kataja Basket.
"The win was more important to me (than the 42 points)," Zeno said. "I just did what the team needed me to do. They fed me the ball and I made the shots. It's a team effort and I'm just glad the team got the win."
With the win, Oradea improved to 6-7 and stayed in the hunt for a spot in the Play-Offs.