ABA League is ready for the 2018/19 season
The ABA League j.t.d. Assembly has concluded at it's session, that took place in Crowne Plaza Hotel in Belgrade on 20 July 2018, that the 2017/18 season was extremely successful and that it represented a milestone in the development of the regional basket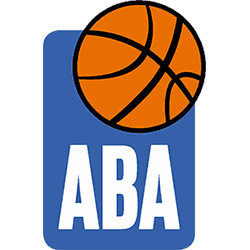 The first league has made a step forward in every aspect, which has, together with the maiden editions of the ABA League 2, U19 ABA League Championship and ABA Super Cup, created an ideal environment for the development and promotion of basketball. The perfect evidences are the growth of the attendance in the games of the ABA League first division for no less than 24.5% in comparison with the 2016/17 season, as well as growth of numbers users of the ABA League j.t.d. official website and social media.
According to every indicator, ABA League j.t.d. has, with four competitions under its umbrella, strengthened it's role as the main driving force of the development of basketball within the region. This is a conclusion of the confirmed reports of League's Director Krešimir Novosel and Sports Director Žarko Čabarkapa, who were unanimously confirmed to remain their positions for the 2018/19 season as well.
In accordance with the founding act and rotation based on the alphabetical order, the changes in the ABA League Presidency were made. Igokea General Manager Igor Dodik is the new president of the ABA League j.t.d, while besides Cibona's General Manager Domagoj Čavlović, FMP President Predrag Milojević became the new vice-president of the ABA League j.t.d.
The ABA League j.t.d. Assembly has confirmed the competition calendar, after which the competitions numbers were declared.
The 2018/19 season will begin on 29 September 2018. The regular part of the season will end on 17 March 2019. Playoffs will begin on 23 March 2019 and they are planned to end by 22 April 2019. The whole calendar can be found HERE.
The 2018/19 season will be opened by the ABA Super Cup, that will take place between 20 and 23 September in Laktaši. Seven best placed teams of the 2017/18 season and the home team will compete. Those are: Budućnost VOLI, Crvena zvezda mts, Cedevita, Mornar, Partizan NIS, Zadar, Petrol Olimpija and Igokea.