ABA Liga 2017/18 Regular Season MVP: Luka Zoric (Cibona)
Luka Žorić is the player with the highest average valuation this season in the ABA League, having achieved an index rating of 23.24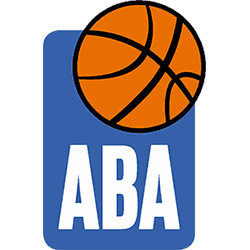 Luka Žorić of @kk_cibona is the MVP of the 2017/18 #ABALiga Regular Season! Congratulations!

Find out more at: https://t.co/JxPD6YYnNH pic.twitter.com/4Z3vf1gY0i

— ABA Liga (@ABA_League) 14 marzo 2018
Luka Žorić of Cibona is the 2017/18 Regular Season MVP of the ABA League and he deserved himself the honour by dominating the ABA League courts, averaging the highest valuation amongst all players!
The regular season of the ABA League is over and it is the right time to announce the name of the MVP of this part of the competition. It is Cibona's big guy Luka Žorić, who was pretty unchallenged this season in terms of dominating the paint in the regional league throughout the season.
Luka Žorić is the player with the highest average valuation this season in the ABA League, having achieved an index rating of 23.24. He achieved this by averaging 19.7 points, 7 rebounds, 1.6 assists and 1.1 blocks.
The 208 cm tall man born in Zadar has previously became the MVP of the 4th round!
Take a look at some of the best plays by Luka Žorić this season: