The Terrific 12 to bring together top Asian basketball teams and musical performers
Today, Sports Bureau of the Macao SAR Government, and Asia League announced teams, musical entertainment, and ticketing info for The Terrific 12 (TT12) tournament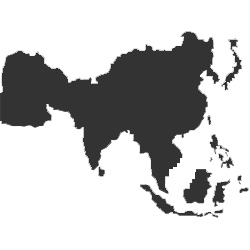 Today, Sports Bureau of the Macao SAR Government, and Asia League announced teams, musical entertainment, and ticketing info for The Terrific 12 (TT12) tournament. TT12 will bring together a dozen of Asia's best club basketball teams for matches over September 18-23, as well as hosting Asia League Fest, a major concert featuring a diverse range of musical stars on September 21.
Organized by the Sports Bureau of the Macao SAR Government and Asia League, TT12 will continue the drumbeat of basketball excitement in Macao created by the July 2018 Summer Super 8 (SS8), which concluded with the Guangzhou Long-Lions being crowned champions after clinching a nail-biting win over the Seoul Samsung Thunders at the Macao East Asian Games Dome. As Asia League's premier preseason tournament, TT12 will see elite teams from basketball leagues in China, Japan, the Philippines, South Korea, and Chinese Taipei lock horns again on the court. Fans will travel to Macao to watch basketball history be written, or follow the games by tuning into live streams from Asia League's digital and TV broadcast partners.




Miss Christine Lam, Vice President of the Sports Bureau of the Macao SAR Government spoke at a press conference for the event, stating, "Fans love the international matchups offered by TT12. We are proud to bring this experience to the people of Macao and basketball lovers from across the region and to continue to raise the profile of Macao as a sporting and entertainment destination."
"We have some of the best teams from across Asia in this tournament," stated Asia League CEO Matt Beyer at the press conference. "TT12 is the premier pre-season tournament for Asian basketball fans who want to see their team go head-to-head with the region's best competition. We are proud to hold the event in Studio City Event Center.


TT12 will also host Asia League Fest, a star-studded spectacle which enhances the sporting entertainment of the games with performances from a diverse range of musical luminaries. The concert will take place on September 21 at the Studio City Event Center.
Beyer continued, "TT12 is not just a basketball tournament. Asia League Fest is a live musical performance that offers something for everyone, even fans who have never held a basketball." This distinguishes TT12 from the SS8, which focused on supporting the long-term growth of Asian basketball by giving opportunities for coaches and referees to develop professionally through specialized clinics, in addition to giving younger players a chance to hone their skills on the court.
Tickets to TT12 will be available from Wednesday, August 15, at this link. Tickets range from MOP 100 for group stage tickets to MOP 120 for semifinals and finals tickets.
About the organizers
Please see below for more information on Asia League, the Terrific 12, and the Summer Super 8. For the most recent updates on the Terrific 12 and Asia League events, please visit the official Asia League website (www.theasialeague.com) or follow Asia League's social media accounts:
* Facebook: https://facebook.com/AsiaLeagueOfficial/
* Twitter: http://www.twitter.com/TheAsiaLeague
* Instagram: http://www.instagram.com/TheAsiaLeague
* Sina Weibo: http://www.weibo.com/AsiaLeague


About the Sports Bureau of the Macao SAR Government
Sports Bureau of Macao SAR Government, under the capacity of the Secretary for Social Affairs and Culture of the Macao SAR Government, is a public organization of administration autonomy. The organization is responsible for the implementation of sport strategy and policy formulated by the Macao SAR Government. Its objective is to stimulate, encourage, and promote all kind of sports in Macao, also to create an essential condition for sport development.
For the development of competitive sports and "Sport for all", Sports Bureau of Macao SAR Government organizes various high level international sport competitions as well as recreational classes and thematic "Sport for all" activities each year, in an endeavor to promote the international status of Macao, reinforce communication and co-operation with other countries and regions, enhance citizens' quality of life, and arouse their interest in sport, so as to accelerate and facilitate the enhancement of the level of sport in Macao.
About Asia League
It aims to raise the standard of basketball in Asia through the creation of high-level basketball tournaments involving teams from Asia's top leagues. Asia League sees vast potential to enhance international club-to-club basketball competition in Asia and firmly believes that basketball is one of the healthiest and most dynamic forms of entertainment available to live and broadcast audiences. Every Asia League event or initiative has a component which aims to support the development of basketball, including helping the game of basketball flourish in Asia by training coaches and giving referees a quality environment in which to hone their core skills.
To make Asia's most exciting basketball games available to both live and broadcast audiences, Asia League has formed strategic partnerships with online video and entertainment provider Tencent and local media partners in countries around Asia. Asia League also retains relationships with the world's largest sports agencies and with the ABL, B.LEAGUE, CBA, KBL, PBA, and SBL.
About The Terrific 12
The Terrific 12 is Asia League's premier preseason tournament. The tournament is an expanded version of Asia League's inaugural The Super 8, which took place in September 2017. The Terrific 12 tournament will host twelve of Asia's top teams—four from China, three from Japan, two from South Korea, one from the Philippines, and two from Chinese Taipei—to face off in Macao at Studio City Event Center from September 18-23. Teams will be boasting their most talented line-ups with foreign star power (two per team) to claim the championship.
To create a comprehensive entertainment event, The Terrific 12 also includes Asia League Fest, a concert featuring artists from across Asia, to take place on September 21 at the Studio City Event Center.
About Summer Super 8
Summer Super 8 is a new platform for coaches and teams to develop youth talent and strengthen their rosters. The tournament's primary aim is to establish a regional forum for professionals and players in Asia Pacific basketball to come together and showcase their skills. The 2018 competition played host to eight of Asia's top club teams — two from China, two from South Korea, two from the Philippines, one from Japan, and one from Chinese Taipei—at the Macao East Asian Games Dome over July 17-22. SS8 concluded with the Guangzhou Long-Lions being crowned champions after clinching a nail-biting win over the Seoul Samsung Thunders at the Macao East Asian Games Dome.
To boost the development of basketball in Asia, Summer Super 8 staged two activities for coaches and referees respectively—the FIBA-Recognized Summer Super 8 Coaches' Clinic and the FIBA Elite Referees Development Camp. During the FIBA Elite Referees Development Camp, officials worked closely with FIBA elite-level referees focusing on individual and three-person officiating, strengthening the criteria for call selection and practical on-court training with live-game situations. Referees from the camp will have the opportunity to officiate in the FIBA 2019 World Cup and the Japan 2020 Olympics.



China
China has the most teams in 2018 TT12, including the Guangzhou Long-Lions, still riding high from their victory in the July 2018 SS8. But Guangzhou's narrow margin of victory over Korean competitors Seoul Samsung Thunder shows that Chinese teams face stiff international competition in their quest for the top spot. Having been through highs and lows at the SS8, the Guangzhou Long-Lions and Xinjiang Flying Tigers return to Asia League's competitions armed with foreign import players. Guangzhou's former NBA Championship winner, Marreese Speights, and Xinjiang's 14-year NBA veteran, Al Jefferson, will both debut with their teams. After falling to the Chiba Jets last year in the SS8 championship match, Zhejiang will bring it best line-ups to this year's TT12, including Lin Chih-chieh, Hu Jinqiu, and last year's CBA foreign import MVP Courtney Fortson, looking for vengeance. Although it is Shandong's first time in the Asia League tournament, their players have been anything but idle. Former Xinjiang foreign import player Andrew Goudleock has stacked up awards during his time away from the CBA and now looks to add a TT12 win to his list of accolades. Other players to watch for Shandong include Jia Cheng and former Houston Rockets center Donatas Motiejunas. From the four Chinese teams, fans will have the chance to see several Chinese national team players coming back to their club after national games, including the high-scoring Li Gen, defensive stalwart Sui Ran, and renowned power forward Abudushalamu Abudurexiti.

Japan
With the 2020 Olympics looming large, fans will be closely watching the performance of Japan's teams in TT12. All three of the participating Japanese teams participated in the 2017 TS8, with Ryukyu besting the Diamond Dolphins before falling themselves to Chiba in the semifinals. Chiba would go on to win the tournament. Despite their knack for facing each other in international tournaments, the Japanese teams are more likely to be looking forward than backward—these teams need to hone their game to put their best foot forward in the 2020 Tokyo Olympics. The Chiba Jets will seek to repeat their victory from last year under Head Coach Atsushi Ono, who guided the Jets to 44- and 46-win campaigns in the past two seasons. His squad is bolstered by standout player Michael Parker and team leader Ryumo Ono, who has been praised by teammates as the best SF/PF combo in the B.League. The Nagoya Diamond Dolphins will be hungry for glory under their young head coach Shingo Kajiyama. Look for former Seoul Samsung Thunder foreign import player and TS8 standout Markeith Cummings and young defensive standout Takaya Sasayama to make waves. The Ryukyu Golden Kings may have finished last among the Japanese teams in last year's TS8, but they return to TT12 with formidable players in their arsenal. The sharpshooting Ryuichi Kishimoto and veteran playmaker Narito Namizato give Ryukyu an edge which could carry them to the top.

Philippines
There is only one Philippine team in 2018 TT12, but the tournament could not have chosen a better team to represent the Philippines against clubs from across Asia. Alab Pilipinas stunned Asian basketball when they bested Hong Kong Eastern Basketball Club. When they trumped Mono Vampire to take first in the 2018 ASEAN Basketball League, they became one of the hottest teams in Asian basketball. They are only the third Philippine team to claim the title, along with the Philippine Patriots and San Miguel Beermen. Helming their rally and victory was legendary PBA star Jimmy Apalag, who took over as head coach last year. In TT12, he will lead a team packed with star power, including ABL Finals MVP and twice ABL Local MVP Bobby Ray Parks Jr.; and Renaldo Balkman, who led Alab Pilipinas in scoring and played a crucial part in their victory over Mono Vampire after having been banned from the PBA just a few years ago.

South Korea
Korean teams are set to make a splash at TT12. They will face fierce competition from some of the region's leading teams. TT12 will add new pages to the history of the China-Korea basketball rivalry, which played out in national team competitions and the SS8 earlier this year. Seoul Samsung Thunders appear in TT12 only months after coming in second in SS8. Seoul Samsung Thunder star player and SS8 scoring champion Lee Gwanhee will try to keep his top-scoring streak going at TT12. Seoul Samsung Thunders are out to claim the number one spot that they just missed in July, but Mobis Phoebus are out to make a strong first impression. As the winningest team in the KBL, they are well positioned to achieve this goal. Ra Gunah and Moon Taejong return to TT12 this year in Mobis jerseys, having joined the tourney previously while playing for Samsung and the Orions.

Chinese Taipei
Finishing runner up in the SBL, the Fubon Braves are returning to Asia League with their core intact, led by legendary Chinese Taipei coach, Hsu Chin-che. Macao will get another dose of Linsanity with Joseph Lin, 2016 rookie of the year and the younger brother of Jeremy Lin. This year, we will see Yulon Luxgen Dinos, second-winningest club in the SBL, with four championship titles, joining an Asia League tournament for the first time. They are led by their forward, Lu Cheng-Ju, the regular season MVP in 2017-18, when he scored an average of 16 points a game.