Other leagues
23/02/2018, 14.09
Official
Chris Eversley and Bryan Davis sign with Malaysia Dragons
Official statement from the team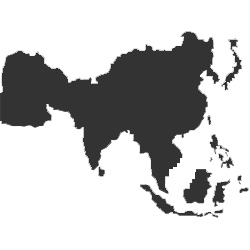 The Dragons have recently signed on two new world imports including Christopher Eversley who played for the team in the 2014 season. The 27-year old American played his first overseas professional career with the Dragons after graduating from Cal Poly and he was named as the MVP in the Big West Championship when he played for the Cal Poly Mustangs.
Another new world import player added in the roster is Bryan Keith Davis, 31 year old American player is no stranger in the Asian region throughout his professional basketball career.

Standing at 6 feet 9, Davis began his career in Poland, playing for Czarni Słupsk and later Kryvbasbasket in Ukraine from 2010 to 2011. He then embarked his journey to East Asia playing for various teams in China, South Korea and most recently in Taiwan with Taiwan Beer.