Iberostar Tenerife crowned 2017 Intercontinental Cup champions
76-71 the final score against Guaros de Lara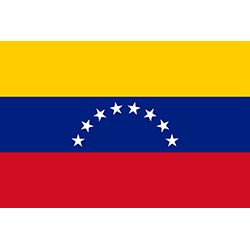 Iberostar Tenerife are the 2017 Intercontinental Cup champions after holding off Guaros De Lara 76-71 on Sunday in front of a raucous home crowd.
It means Tenerife add their second trophy to the cabinet in six months having won the inaugural Basketball Champions League title in April.
Tenerife had a response for every Guaros De Lara rally in the fourth, having taken control for good in the final minutes of the third period.
Tenerife started knocking down their shots from beyond the arc in the second half, and capitalised on second chance opportunities to secure the win.
"First of all we're just happy to win," Tim Abromaitis exclaimed in the post-game press conference.
New signing Mike Tobey was dominant with 21 points and 9 rebounds on 10 of 13 shooting to pick up MVP honours, whilst Davin White added 14 points including some key free throws down the stretch. Nicolas Richotti finished with 11 points to join them in double figures.
The Venezuelan side were led by 23 points from Mario Little, whilst captain Gregory Echenique had 11 points. Nestor Colmenares had a 10-point, 11-rebound double double, and Nate Robinson added 10 points and 6 assists.