Aleksandar Petrovic takes over the helm of Brazil for Americas Qualifiers to the World Cup
The coach qualified his home country's national team Croatia to the Rio 2016 Olympic Games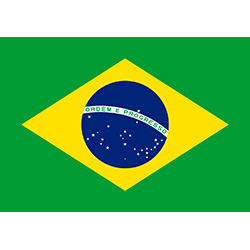 With clear goals set and a generational change planned, the Brazilian Basketball Confederation (CBB) announced Aleksandar Petrovic as the new Head Coach of the Brazilian national team for the FIBA Basketball World Cup Americas Qualifiers.
"We intend to qualify for the next FIBA Basketball World Cup," said Petrovic in the press conference. "I know and really like the group. It is a pleasure for me to be the head coach of the Brazilian National Team, I'm very happy and I trust that we will be successful."
The coach, who qualified his home country's national team Croatia to the Rio 2016 Olympic Games, listed Augusto Lima, Ricardo Fischer, Vitor Benite and Vitor Faverani as key players for Brazil in their qualification process to the FIBA Basketball World Cup 2019.