Euroleague Basketball, FBC agreement supports school basketball
The goal of the agreement is to promote and spread basketball and its values in schools around Spain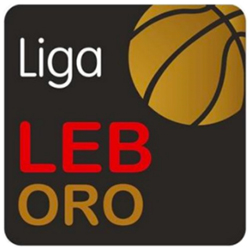 Always ready to support the future of our sport, Euroleague Basketball signed a five-year agreement with Fundación Baloncesto Colegial (FBC) last Friday in Madrid. The goal of the agreement is to promote and spread basketball and its values in schools around Spain.
One of the main means to accomplish that goal is the Copa Colegial, a competition among schools throughout Spain that now will have Euroleague Basketball as an official supporter and collaborator. The signature of the contract was attended by Mr. Jordi Bertomeu, Euroleague Basketball President and CEO, and by Mr. Alberto Lopez Ribe, FBC President. The signing ceremony coincided with the biannual meeting of the Counseling Committee of the FBC, of which Mr. Bertomeu has recently become a member.
The FBC was born in 2014 with the main goal of promoting a passion for school basketball. The foundation uses sports in general and basketball in particular as an educational tool to promote values that the students also learn in school.
The FBC organizes the Copa Colegial (Schools Cup) as a competition that aims to increase the importance and presence of basketball among students throughout Spain so that so they can live a unique experience representing their schools. The cup has already celebrated 12 editions and encompasses 200 schools in nine Spanish cities: Madrid, Barcelona, Seville, Zaragoza, Valencia, Vitoria, Malaga, A Coruña and Valladolid.