Drazen Bubnic re-signs with Petrol Olimpija
The player remains with the Slovenian champions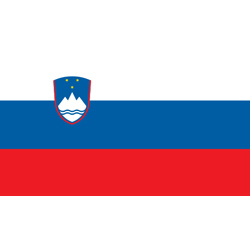 Petrol Olimpija and 32-year old power forward Dražen Bubnić have agreed on extension of the cooperation, which originally lasted until the end of the 2017/18 season. The player will play in Ljubljana for one more season.
The experienced Rijeka-born power forward will therefore continue playing in the green and white jersey, in which he averaged 4.8 points, 1.9 rebounds and 0.8 assists per game in the Liga Nova KBM.
The 2018/19 season will be the fifth for Petrol Olimpija's number 7 in the Slovenian capital, after he had already played for the Dragons between 2012 and 2014 and re-joined their ranks again in 2016. Besides Petrol Olimpija he also played for Hermes Analitica, Geoplin Slovan, Elektra, Koper, Helios Suns, Sibiu, Rogaška, Kvarner, Šenčur Gorenjska gradbena družba and Donar Groningen.
Dražen Bubnić told, as the two sides have extended their contract: "I am very pleased that we have come to an agreement with Petrol Olimpija. I am a part of this team of Dragons for four years, so I feel right at home in Ljubljana. We are building together an excellent team, and I am sure that the players that will be a part of it, will cooperate well together. I hope that we will manage to repeat some of the successes from last season in the upcoming season."