BIBL: 13 applications for season 2016/2017
News for the next season of Balkan League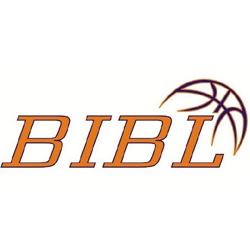 A total of 13 teams have applied for participation in SIGAL-UNIQA Balkan League next season. Those teams are:
SK Tirana (Albania)
BC Beroe (Bulgaria)
BC Levski 2014 (Bulgaria)
KB Sigal Prishtina (Kosovo)
KB Peja (Kosovo)
KB Bashkimi (Kosovo)
KB Trepca (Kosovo)
KK Karpos Sokoli (Macedonia)
KK Kozuv (Macedonia)
KK Kumanovo 2009 (Macedonia)
KK Feni Industries (Macedonia)
KK Teodo (Montenegro)
KK Sutjeska (Montenegro)
The management of the league is very happy to announce those teams and will give its best to support them and provide them the best possible conditions to play good basketball. Next week there will be a meeting with the Executive director of the Balkan League - Mr. Assen Christov after which a final decision about season 2016/2017 will be taken.
There is a possibility that a 14th team will apply to take part in the league and if that′s the case then the league will consist of two groups with seven teams each. If the competitions stays with 13 teams than there will be one goup of six and one of seven squads. If we have 12 teams playing than there will be two groups with six teams each.
As always the structure of the groups will be made after carefully analyzing all geographic and historical factors. The two groups will be announced by the end of next week.
The top four teams from the two groups in the First Stage will continue to the Second. Then eight teams will be divided in to two groups and will play each other twice. The top two teams from each group will qualify for the semifinals and the winners will play in the Final.
The management of BIBL would like to thank all national federations of Albania, Bulgaria, Kosovo, Macedonia and Montenegro and the clubs registred for their support and collaboration throughout the process and wish them good and successful season.