FIBA Europe recognise Balkan League, derecognise Adriatic League
The 4th regular meeting of the FIBA Europe Board wrapped up at Tegernsee, Germany on Sunday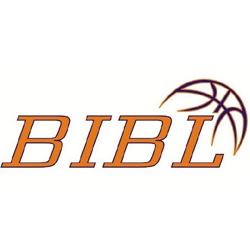 The 4th regular meeting of the
FIBA Europe Board
wrapped up at Tegernsee, Germany on Sunday.
During the weekend-long session, the Board touched upon several important topics, starting with the state of affairs with regards to this year's flagship events,
EuroBasket 2015
and
EuroBasket Women 2015
.
The Board was particularly pleased to hear that the sales of tickets for EuroBasket 2015, as well as preparations for the event in the four host countries (Croatia, France, Germany and Latvia) are progressing according to expectations.
The Hungarian and Romanian organisers of the EuroBasket Women 2015 informed the Board that with just over three months before the first tip-off of the championship, the project has entered its final phase and preparations for the event have intensified.
The Board debated the next EuroBasket events, in 2017. It is expected that a decision on the EuroBasket Women 2017 hosts will be made by June while it was formally confirmed that the system of competition for this event will be mirroring the current FIBA World Cup for Women one, with one extra day added.
A variety of issues related to the men and women's European club competitions were also discussed.
The Board confirmed the candidature of the club ZVVZ USK Prague to host the upcoming EuroLeague Women Final Four in the Czech capital. The Czech club was the only one that submitted an official bid by the 19th February deadline.
The Board also confirmed the recognition of the Balkan League while it decided to derecognise the Adriatic League.
Recognition of a league may be withdrawn particularly in the case a league does not comply with the requirements under the FIBA Europe bye-laws and the FIBA general statuses and internal regulations.
The Adriatic League failed to provide sufficient information on several points related to the above when requested to do so by FIBA Europe and FIBA.
In order to avoid disrupting the competition currently under way and adversely affect the clubs, it was agreed that the withdrawal will take effect at the end of the current Adriatic League season.