JR Smith dangerously hit Al Horford, Marcus Smart says it was a dirty shot
Smith: "It was a good call. I blatantly pushed (Horford). It wasn't like I was trying to low bridge him or something"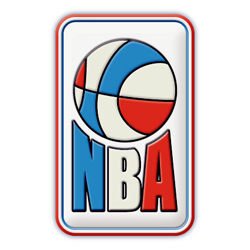 JR Smith committed a hard foul on Al Horford during Game 2 of the Eastern Conference Finals between Celtics and Cavaliers.
Marcus Smart defending his teammate Al Horford, after the push by Smith on Horford. pic.twitter.com/ZRf0BYoCQk

— ⓂarcusD (@_MarcusD2_) 16 maggio 2018
Per NESN
, Smart immediately went over to Smith to stand up for his teammate and exchanged shoves with the Cavs veteran before teammates and the referees pulled them apart. "We're out there to play basketball," Smart said. "And I just looked at it, Al is in a defenseless position. He's in the air. He can't control how his body goes, and he's not even looking, and you go and take two hands to the back. That's a dirty shot. "You just can't allow that to keep happening. That's not the first time JR has done some dirty stuff, especially playing against us. We know that. It's like a bully, you keep letting the bully keep picking on you, he's going to pick on you until you finally stand up, and that's what I tried to do. One of my guys went down and I took offense to it."
Marcus Smart took exception to a shove from JR Smith on Al Horford. pic.twitter.com/wKFqBeQE2L

— CBS Sports (@CBSSports) 16 maggio 2018
After the game JR Smith admitted he made a hard foul.
J.R. Smith on his flagrant: "It was a good call. I blatantly pushed (Horford). It wasn't like I was trying to low bridge him or something. I just wanted to make sure he didn't get it. It was a good, hard foul. I understand why they gave me a flag there." #Cavs #Celtics

— gary washburn (@GwashburnGlobe) 16 maggio 2018
© Riproduzione riservata