Celtics and Cavaliers ready for the the 2018 Eastern Conference Finals
Will LeBron continue his streak to the NBA Finals or Brad Stevens' Boston Celtics will make another miracle?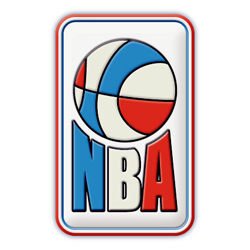 Embed from Getty Images

The Boston Celtics and the Cleveland Cavaliers are ready to play the Eastern Conference Finals for the second straight year, a series on which you can see the best places to place a bet on BettingTop10.
Last season, with Isaiah Thomas out with a hip injury, the Cavaliers beat Boston in 5 games.
This year as well the Boston Celtics will be without their starting point guard, the ex Cavaliers Kyrie Irving, but they have the home court advantage and they are willing to end LeBron James' streak to the NBA Finals (seven consecutive seasons, four with Heat, three with Cavaliers again).
In the semifinals of the Eastern Conference, the Boston Celtics beat in five games the 76ers. Terry Rozier had a huge impact as a starting point guard, Jayson Tatum played like a veteran even tough he is just a rookie and Aron Baynes gave an important contribution under the rims.
Embed from Getty Images




On the other side, the Cavaliers, who had to play 7 games against the Pacers in the first round of the NBA playoffs, swept the Toronto Raptors for the second consecutive year led by some huge games of LeBron James.
The King ended the series against Toronto averaging 34 points, 8.25 rebounds, 11.25 assists, 1.75 steals and 1 block in more than 40 minutes per game on the court.

LeBron James spoke with the media about his eight consecutive trip to the Eastern Conference Finals and he said that he is not taking it for granted.
"I do know that this is my eighth straight conference finals, and I have an opportunity to play for a championship if I'm able to be successful in this conference finals, so I don't take that for granted" he said.
The Cavaliers had also a big contribution from Kevin Love, who has been hardly criticized during the series against the Pacers. But the All-Star forward stepped up against Toronto.
The Raptors fired coach Dwane Casey right after being swept despite the best record in the franchise history. Casey is out after seven years at the helm of the Canadian team.
It is just a few hours before tip off of game 1. Will LeBron continue his streak to the NBA Finals or Brad Stevens' Boston Celtics will make another miracle?
© Riproduzione riservata