NBA release official NBA Draft Early-Entry/Withdrawal List
Just 11 International players decided to remain in the NBA draft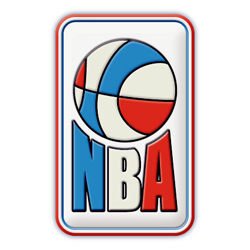 34 players who had declared as early entry candidates for the 2015 NBA Draft have withdrawn. There are 47 collegiate and 11 international prospects that remain early entry candidates.
The 2015 NBA Draft will be held on Thursday, June 25 at Barclays Center in Brooklyn.
List via Draftexpress


Withdrawals:Name, Age, Team/Country
Jerome Hill 22.7 Gardner Webb (NCAA) USA
Walter Pitchford 23.1 Nebraska (NCAA) USA
Alberto Abalde 19.5 Spain
Wael Arakji 20.7 Lebanon
Eleftherios Bochoridis 21.1 Greece
Beka Burjanadze 21.4 Georgia
Nedim Buza 20.1 Bosnia and Herzegovina
Alexandre Chassang 20.5 France
George De Paula 19.0 Brazil
Andrey Desyatnikov 21.1 Russia
Moussa Diagne 21.2 Senegal
Lucas Dias 19.9 Brazil
Ognjen Dobric 19.6 Croatia
Simone Fontecchio 19.5 Italy
Danilo Fuzaro 21.4 Brazil
Marc Garcia 19.2 Spain
Humberto Gomes 19.9 Brazil
Kevin Harley 21.1 France
Juan Hernangomez 19.7 Spain
Alpha Kaba 19.3 France
Vladyslav Koreniuk 21.4 Ukraine
Dusan Kutlesic 20.6 Serbia
Timothe Luwawu 20.1 France
Aleksej Nikolic 20.3 Slovenia
Miroslav Pasajlic 20.3 Serbia
Andzejs Pasecniks 19.4 Latvia
Oriol Pauli 21.0 Spain
Djoko Salic 19.7 Bosnia
Marko Tejic 19.8 Serbia
Aleksandar Vezenkov 19.8 Cyprus
Rade Zagorac 19.8 Serbia
Sergiy Zagreba 21.2 Ukraine
Alexandr Zhigulin 21.1 Kazakhstan
Paul Zipser 21.3 Germany
Players from U.S. colleges who remain Early Entry candidates for 2015 NBA Draft:
Cliff Alexander Kansas
Justin Anderson Virginia
Brandon Ashley Arizona
Devin Booker Kentucky
Willie Cauley-Stein Kentucky
Sam Dekker Wisconsin
Michael Frazier Florida
Olivier Hanlan Boston College
Montrezl Harrell Louisville
Aaron Harrison Kentucky
Andrew Harrison Kentucky
Tyler Harvey Eastern Wash.
Rondae Hollis-Jefferson Arizona
R.J. Hunter Georgia State
Vince Hunter UTEP
Charles Jackson Tennessee Tech
Dakari Johnson Kentucky
Stanley Johnson Arizona
Tyus Jones Duke
Trevor Lacey N.C. State
Kevon Looney UCLA
Trey Lyles Kentucky
Jarell Martin LSU
Chris McCullough Syracuse
Jordan Mickey LSU
Luis Montero Westchester CC
Jahlil Okafor Duke
Kelly Oubre Kansas
Ashton Pankey Manhattan
Cameron Payne Murray State
Terran Petteway Nebraska
Bobby Portis Arkansas
Michael Qualls Arkansas
Terry Rozier Louisville
D'Angelo Russell Ohio State
Satnam Singh IMG Academy
Jherrod Stiggers Houston
Deonta Stocks West Ga
Aaron Thomas Florida State
J.P. Tokoto North Carolina
Karl Towns Kentucky
Myles Turner Texas
Robert Upshaw Washington
Rashad Vaughn UNLV
Chris Walker Florida
Justise Winslow Duke
Christian Wood UNLV
International players who remain early entry candidates for the 2015 NBA Draft:Name, Age, Country
Dimitris Agravanis 20.4 Greece
Guillermo Hernangomez 21.0 Spain
Mario Hezonja 20.3 Croatia
Mouhammadou Jaiteh 20.5 France
Jong-Hyun Lee 21.3 South Korea
Nikola Milutinov 20.4 Serbia
Cedi Osman 20.1 Macedonia
Kristaps Porzingis 19.8 Latvia
Nikola Radicevic 21.1 Serbia
Juan Vaulet 19.2 Argentina
Adin Vrabac 21.3 Bosnia and Herzegovina
© Riproduzione riservata