NBA G League tips off today: here are the team rosters
The games will be streamed live on the NBA G League's Facebook page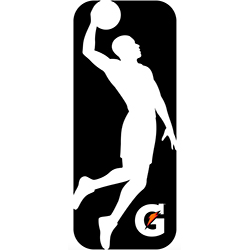 The 2017-18 NBA G League season tips off tonight with five games, which will be streamed live on the league's Facebook page.
The rosters are composed of players cut during NBA training camps, Draft Rights Players, returning players, tryout invites, and athletes signed to two-way contracts. NBA teams can also assign players to their NBA G League affiliate and recall them at any time.
Washington, New Orleans, Denver, and Portland don't have an affiliate team, so they will transfer their two-way players to other G League teams via the "flexible assignment rule".
Agua Caliente Clippers of Ontario (LA Clippers)
: Andre Dawkins, LaDontae Henton, Ike Iroegbu, Julian Jacobs, Taylor King, J.J. O'Brien, Marshall Plumlee, Tyler Roberson, Keith Steffeck, Tyrone Wallace, C.J. Williams (Two-Way), Jamil Wilson (Two-Way).
Austin Spurs (San Antonio)
: Daniel Alexander, Jaron Blossomgame, Amida Brimah, Matt Costello (Two-Way), Jordan Green, Olivier Hanlan, Tucker Haymond, Darrun Hilliard (Two-Way), Livio Jean-Charles, Nick Johnson, Jeff Ledbetter, Julian Washburn.
Canton Charge (Cleveland)
: Gerald Beverly, Arthur Edwards, Isaac Hamilton, John Holland (Two-Way), Kendrick Perkins, London Perrantes (Two-Way), Maksym Pustozvonov, Akeem Springs, Tyrrel Tate, Marcus Thornton, JaCorey Williams, Mike Williams.
Delaware 87ers (Philadelphia)
: Ty Abbott, Andrew Andrews, James Blackmon, Shane Edwards, Darin Johnson, Carlos Lopez-Sosa, Marc Loving, James Michael McAdoo (Two-Way), Emeka Okafor, Jacob Pullen (Two-Way), Devin Robinson (Two-Way Wizards), James Webb III, Mike Young (Two-Way Wizards).
Erie BayHawks (Atlanta)
: Chris Braswell, Tyler Cavanaugh, DeAndre Daniels, Jeremy Hollowell, Daesung Lee, Josh Magette (Two-Way), Derrick Marks, Jordan Mathews, Jaylen Morris, Craig Sword, Tommy Williams.
Fort Wayne Mad Ants (Indiana)
: C.J. Fair, Stephan Hicks, Tra-Deon Hollins, Je'Lon Hornbeak, DeQuan Jones, Walt Lemon Jr., Trey McKinney-Jones, Ben Moore, Alex Poythress (Two-Way), Edmond Sumner (Two-Way), Jarrod Uthoff, Adam Woodbury.
Grand Rapids Drive (Detroit)
: Chris Anderson, Malcolm Bernard, Dwight Buycks (Two-Way), Wesley Da Silva, Zeke Marshall, Bruce Massey, Luis Montero (Two-Way), Jamel Morris, Landry Nnoko, Kenneth Smith, Zeke Upshaw, Derek Willis.
Greensboro Swarm (Charlotte)
: Brent Arrington, Charles Cooke (Two-Way Pelicans), John Dawson, L.G. Gill, Terry Henderson, Cole Huff, Dominic James, Jalen Jones (Two-Way Pelicans), Mangok Mathiang (Two-Way), Marcus Paige (Two-Way), Luke Petrasek, Sam Thompson, Coron Williams, T.J. Williams.
Iowa Wolves (Minnesota)
: Obij Aget, Anthony Brown (Two-Way), Michael Bryson, Amile Jefferson, Marquise Moore, Tony Parker, Marvin Singleton, Melo Trimble, Wes Washpun, Jarvis Williams, Shawne Williams.
Lakeland Magic (Orlando)
: Jamel Artis (Two-Way), Troy Caupain, Kevin Foster, Xavier Gibson, Reggis Onwukamuche, Adreian Payne (Two-Way), John Petrucelli, T.J. Price, Rodney Purvis, Kyle Randall, Maverick Rowan, Jay Wright.
Long Island Nets (Brooklyn)
: Milton Doyle, Kendall Gray, Prince Ibeh, Tahjere McCall, Akil Mitchell, J.J. Moore, Kamari Murphy, Yakuba Ouattara (Two-Way), Shannon Scott, Jeremy Senglin, Jake Wiley (Two-Way), Thomas Wimbush.
Maine Red Claws (Boston)
: Josh Adeyeye, Kadeem Allen (Two-Way), Drew Barham, Jabari Bird (Two-Way), Trey Davis, Daniel Dixon, Jonathan Holmes, Daniel Ochefu, L.J. Peak, Jerome Seagears, Andrew White, Devin Williams.
Memphis Hustle (Memphis)
: Trahson Burrell, Chance Comanche, Jordon Crawford, Dusty Hannahs, Vince Hunter (Two-Way), Omari Johnson, Jeremy Morgan, Austin Nichols, Durand Scott, Kobi Simmons (Two-Way), Marquis Teague, Shaquille Thomas.
Northern Arizona Suns (Phoenix)
: Zach Andrews, Anthony Bennett, Askia Booker, Josh Gray, Shaquille Harrison, Rahlir Hollis-Jefferson, Mike James (Two-Way)*, Peter Jok, Tidjan Keita, Alec Peters (Two-Way), Xavier Silas, Eric Stuteville.
Oklahoma City Blue (Oklahoma City)
: Bryce Alford, Markel Brown, Michael Cobbins, P.J. Dozier (Two-Way), Javan Felix, Daniel Hamilton (Two-Way), Myke Henry, Justin Leon, Yannis Morin, Amjyot Singh, Rashawn Thomas, Chris Wright.
Raptors 905 (Toronto)
: Richard Amardi, Davion Berry, Aaron Best, Lorenzo Brown (Two-Way), Kaza Keane, Kennedy Meeks, Malcolm Miller (Two-Way), Roger Moute a Bidias, Kethan Savage, Edy Tavares, Andre Washington, Negus Webster-Chan.
Reno Bighorns (Sacramento)
: Brandon Austin, Mike Bethea, Jack Cooley (Two-Way), Will Davis, Cody Demps, Josh Hagins, Reggie Hearn, Matt Jones, Akeem Richmond, JaKarr Sampson (Two-Way), David Stockton, Marcus D. Williams.
Rio Grande Valley Vipers (Houston)
: George De Paula, Kevin Hardy, Isaiah Hartenstein, Danuel House, R.J. Hunter, Demetrius Jackson (Two-Way), Julien Lewis, Monte Morris (Two-Way Denver), Shane Richards, Craig Victor, Chris Walker, Briante Weber (Two-Way), Tony Wroten.
Salt Lake City Stars (Utah)
: Dakarai Allen, Taylor Braun, Isaiah Cousins, Torian Graham, Brannen Greene, Eric Griffin (Two-Way), Naz Mitrou-Long, Alonzo Nelson-Ododa, Kendall Pollard, L.J. Rose, Jermaine Taylor, Nate Wolters (Two-Way).
Santa Cruz Warriors (Golden State)
: Chris Boucher (Two-Way), Antonius Cleveland, Quinn Cook (Two-Way), Cleanthony Early, Michael Gbinije, Alex Hamilton, Avry Holmes, Damion Lee, Georges Niang, James Southerland, Trevor Thompson, Najeal Young.
Sioux Falls Skyforce (Miami)
: Jalen Bradley, Torrey Craig (Two-Way Denver), Larry Drew II, Ishmael Hollis, Kadeem Jack, Kris Jenkins, Geron Johnson, Erik McCree, Tony Mitchell, Ike Nwamu, Jimmie Taylor, Derrick Walton (Two-Way), Matt Williams (Two-Way).
South Bay Lakers (LA Lakers)
: Ian Baker, V.J. Beachem, Vander Blue (Two-Way), Stephaun Branch, Alex Caruso (Two-Way), Robert Heyer, Demarcus Holland, Michael Holyfield, Andre Ingram, Scott Machado, Travis Wear, Stephen Zimmerman.
Texas Legends (Dallas)
: Brandon Ashley, J.J. Avila, Gian Clavell (Two-Way), Kyle Collinsworth, Justin Dentmon, Bryson Fonville, John Gillon, Keith Hornsby, Johnathan Motley (Two-Way), LaQuinton Ross, Anthony Walker, Jameel Warney.
Westchester Knicks (New York)
: Devon Baulkman, Trey Burke, Jordan Downing, Billy Garrett, Nigel Hayes, Jordan Henriquez, Isaiah Hicks (Two-Way), Max Hooper, Luke Kornet (Two-Way), Princeton Onwas, Xavier Rathan-Mayes, Paul Watson.
Windy City Bulls (Chicago)
: Ryan Arcidiacono (Two-Way), Antonio Blakeney (Two-Way), Duje Dukan, Tyler Harris, Jaylen Johnson, Bronson Koenig, Mychal Mulder, Derick Newton, Jon Octeus, Diamond Stone, Karrington Ward, Brandon Wood.
Wisconsin Herd (Milwaukee)
: Cliff Alexander, Gracin Bakumanya, Joshua Blamon, Joel Bolomboy (Two-Way), Kyle Casey, Michael Dunigan, JeQuan Lewis, Xavier Munford, Gary Payton II (Two-Way), Jarvis Summers, Brian Williams, James Young.
*Mike James will not spend time in the NBA G League, sources confirmed to Sportando. He is spending his 45 days in the NBA as a two-way player, then the Phoenix Suns will decide whether to offer him a "standard" deal, otherwise he'll become a free agent.
© Riproduzione riservata