Stabiliti i gironi della fase finale dell'Euroleague Basketball adidas Next Generation Tournament
Coi quattro inviti stabiliti oggi il tabellone è ora completo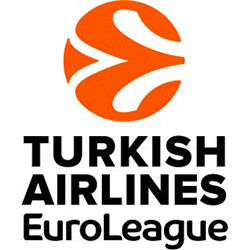 L'Eurolega ha comunicato oggi il tabellone della fase finale dell'edizione 2017 dell'Euroleague Basketball adidas Next Generation Tournament.
Gli invitati a completare i gironi sono: U18 CFBB Paris, U18 CSKA Moscow, U18 Fenerbahce Istanbul e U18 Mega Bemax Belgrade. Si uniranno alle seguenti formazioni già qualificate: U18 FC Barcelona Lassa, U18 Zalgiris Kaunas, U18 Real Madrid ae U18 Crvena Zvezda mts Belgrade.
Questa la composizione dei gironi
Di seguito il calendario della competizione che avrà luogo dal 18 al 21 maggio durante il weekend delle Final 4 di Euroleague
The four invitees announced this week are U18 CFBB Paris, U18 CSKA Moscow, U18 Fenerbahce Istanbul and U18 Mega Bemax Belgrade. They will join qualifying tournament winners U18 FC Barcelona Lassa, U18 Zalgiris Kaunas, U18 Real Madrid and U18 Crvena Zvezda mts Belgrade.
Barcelona is the defending champion, while Real Madrid and Crvena Zvezda were champions the previous two years. CFBB Paris, formerly called INSEP, triumphed in 2010. Zalgiris took the trophy twice, both in 2007 as well as the inaugural tournament in 2003. CSKA was three time champion from 2004 through 2006. All told, the teams coming to this year's finals have claimed nine of the 14 titles to date.
In Istanbul, a dozen group games will be played over the first three days at the Ahmet Comert Arena. For the championship game on Sunday, the two winners of their groups will move to the adjacent Sinan Erdem Dome, site of that weekend's Turkish Airlines EuroLeague Final Four, to play for the trophy on the same floor where the continental men's club champion will be crowned later that night.
ANGT alumni continue to feature legends in the making. Many players who participated in previous events can be seen playing major roles on Turkish Airlines EuroLeague and 7DAYS EuroCup rosters today, including Bogdan Bogdanovic and Luigi Datome (Fenerbahce Istanbul), Mantas Kalnietis and Milan Macvan (EA7 Emporio Armani Milan), Nikita Kurbanov and Milos Teodosic (CSKA Moscow), Luka Doncic and Jonas Maciulis (Real Madrid), Gal Mekel (Maccabi FOX Tel Aviv) or Cedi Osman (Anadolu Efes Istanbul).
Entrance to all games of the EUROLEAGUE BASKETBALL ADIDAS NEXT GENERATION TOURNAMENT is free of charge, allowing both local and visiting fans to see many elite young talents in European basketball compete against each other, the future stars of the EuroLeague and EuroCup.
All information of groups and schedule is below:
GROUPS:
GAME SCHEDULE:
Giovedi 18 Maggio, 2017
09:00 - U18 CRVENA ZVEZDA MTS BELGRADE vs. U18 CSKA MOSCOW
11:00 - U18 CFBB PARIS vs. U18 FC BARCELONA LASSA
13:00 - U18 MEGA BEMAX BELGRADE vs. U18 REAL MADRID
15:00 - U18 FENERBAHCE ISTANBUL vs. U18 ZALGIRIS KAUNAS
Venerdi 19 Maggio, 2017
09:00 - U18 CFBB PARIS vs. U18 CRVENA ZVEZDA MTS BELGRADE
11:00 - U18 CSKA MOSCOW vs. U18 FC BARCELONA LASSA
13:00 - U18 ZALGIRIS KAUNAS vs. U18 MEGA BEMAX BELGRADE
15:00 - U18 REAL MADRID vs. U18 FENERBAHCE ISTANBUL
Sabato 20 Maggio, 2017
09:00 - U18 CFBB PARIS vs. U18 CSKA MOSCOW
11:00 - U18 CRVENA ZVEZDA MTS BELGRADE vs. U18 FC BARCELONA LASSA
13:00 - U18 REAL MADRID vs. U18 ZALGIRIS KAUNAS
15:00 - U18 FENERBAHCE ISTANBUL vs. U18 MEGA BEMAX BELGRADE
Domenica 21 maggio, 2017
10:00 - Prima classificata gruppo A VS. Prima classificata gruppo B
© Riproduzione riservata