Drake Diener named Marian University head coach from next season
Diener will start his career as head coach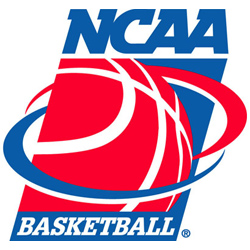 Marian University athletics has announced that Fond du Lac native Drake Diener has been named the next head coach for the Sabre men's basketball program.
"It is an honor to introduce Drake Diener as the next men's basketball coach at Marian University," commented director of athletics Jason Bartelt. "I look forward to him continuing to build on the strong foundation of Marian University men's basketball. Drake's basketball knowledge and experience will definitely help develop each student-athlete who joins our men's basketball program."
Diener joins the Sabre men's basketball coaching staff after playing the past 12 years of professional basketball overseas in Italy. During his professional playing career, Diener played for nine different teams earning Italian League Championships in 2008 and 2014. The 2013-14 season also saw him earn Italian League Most Valuable Player honors. Diener also led his team to a Euroleague Final Four appearance in 2008 and is the all-time leading scorer in Italian Serie A. This past season he was named a team captain for Vanoli Cremona.
Diener obtained his bachelor's degree in education from DePaul University where he was also a prominent member of the Blue Demons' men's basketball program. As a Blue Demon, he became the all-time leading three-point scorer and recorded the highest career free throw percentage. In his junior season, Diener averaged 12.6 points per game, third on the squad, leading DePaul to a conference championship and berth in the NCAA Tournament. The Blue Demons earned the No. 7 seed in the West region in the tournament and defeated No. 10 Dayton in the opening round 76-69 behind a game-high 28 points from Diener. DePaul would be knocked out by the eventual NCAA Tournament champion, the University of Connecticut, in the second round. Diener then went on to earn third team all-conference honors as a senior after playing in all 31 games and ranking second on the team with 14.2 points per game with 2.8 assists per game, all while serving as a team captain.
"We are all excited to start this new era of Marian University men's basketball," commented Marian University president Andrew Manion. "Mark Boyle is a tough act to follow with his thirty-year career at the helm. The fact that we received more than 160 applications for this position is a statement about the reputation of the program he has built. It also says a lot about Drake Diener that he emerged as the top candidate from that very strong applicant pool. I am happy to welcome Coach Diener back to Fond du Lac and look forward to his leadership of the men's basketball program at Marian University."
Off of the court, Diener was named an Academic All-American three times, the Conference USA Men's Basketball Scholar-Athlete of the Year twice, and the National Scholar-Athlete of the Year in 2015. Following his playing career with DePaul, he spent one season as a graduate assistant for the program where he analyzed video of potential recruits and assisted in the organization of daily activities for the men's basketball program.
Diener has also spent time as a scout and recruiter for College Life Italia where he evaluated and guided potential Italian student-athletes to American universities. This has allowed Diener to not only make several contacts throughout the United States and Italy but foster relationships to schools and young Italian student-athletes.
He joins his father and brother in the coaching ranks who have both shown the ability to build championship-caliber programs. His father, Dick, was a long-time head coach for Fond du Lac High School, while his brother, Drew, won a national championship with Cardinal Stritch University and is the current head coach at Rockhurst University.
"I am really excited to begin my coaching career at Marian," commented Diener. "As a Fond du Lac resident I'm well aware of the program and the great players that have played throughout the years. To have the opportunity to finish my career and replace coach Boyle after 30 years is just incredible. I'm very excited to get back to Fond du Lac and start the job."
Diener takes over for Mark Boyle who had served as the head coach for the Sabre men's basketball program since 1988.