Derrick Brown to workout for Spurs, Hawks, and possibly Nets
L'ala piccola si allenerà anche con gli Atlanta Hawks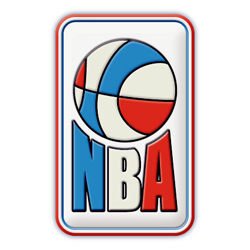 Former Charlotte Bobcats small forward, Derrick Brown, is set to workout with the San Antonio Spurs next week and the Atlanta Hawks the following week, according to his agent Calvin Andrews of BDA Sports Management.
Andrews says he's hoping to develop talks with the Brooklyn Nets, as well.

Former Sacramento Kings small forward, Donte Greene, had agreed to a deal with the Nets to become Gerald Wallace's backup, but recently Greene suffered an ankle injury in Charlotte while working out.

Reportedly, the Greene deal will not go down now.
That injury could leave the door open for Brown to get a workout in Brooklyn.
Brown, 24, initially was entertaining overseas offers early in the free agency process, but Andrews says Brown has shied away from that as an alternative and is focused on remaining in the NBA.
Last season Brown averaged 8.1 points per game, 3.6 rebounds, 1.0 assist, and shot 51 percent from the field.