Hornets trade Quincy Pondexter to Grizzlies for Greivis Vasquez
Scambio sull'asse New Orleans-Memphis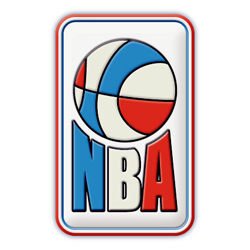 The Memphis Grizzlies acquired guard/forward Quincy Pondexter from the New Orleans Hornets in exchange for guard Greivis Vasquez, Grizzlies General Manager and Vice President of Basketball Operations Chris Wallace announced today.

"We feel this is a trade that benefits both teams. We will miss Quincy and we thank him for his efforts, professionalism and work ethic," said Hornets GM Dell Demps. "We are excited to add Greivis Vasquez to our team, organization and community. Greivis is an exciting, big guard that plays with a passion that we hope will thrill our fans at the Hive."

Pondexter (6-6, 225) comes to Memphis after averaging 13.0 points and 8.5 rebounds in 33.0 minutes in two preseason games against the Grizzlies earlier this month, including a 14-point, 12-rebound performance on Dec. 21. The 23-year-old recorded 2.8 points and 1.3 rebounds on .406 shooting in 11.1 minutes in 66 games (six starts) as a rookie with the Hornets last season.

A native of Fresno, Calif., Pondexter left the University of Washington as the school's career leader in games played (136) and third all-time in scoring (1,786 points), averaging 19.3 points and 7.4 rebounds on .528 shooting in 36 games as a senior with the Huskies.

Originally selected by the Oklahoma City Thunder in the first round (26th overall) of the 2010 NBA Draft, Pondexter's rights were acquired by New Orleans in a draft-night deal on June 24, 2010.

Vasquez (6-6, 211), who was drafted 28th overall by the Grizzlies in the 2010 NBA Draft, averaged 3.6 points and 2.2 assists in 12.3 minutes of action over 70 games (one start) for Memphis last season. In two preseason games this season, he averaged 4.5 points and 4.5 assists in 14.5 minutes of play. He is the first Venezuelan-born player ever selected in the NBA Draft and only the third Venezuelan to play in the NBA, joining Carl Herrera (1991-99) and Oscar Torres (2001-03). Vasquez was named the ACC Player of the Year and won the Bob Cousy Award as the best point guard in the nation in 2009-10 while at Maryland University. He is the only player in ACC history to record at least 2,000 points (2,171), 750 assists (772) and 600 rebounds (647) in a career.