Defending champion Eric Gordon and 2016 winner Klay Thompson to compete in 2018 Three-Point Contest
The 32nd JBL Three-Point Contest is part of State Farm® All-Star Saturday Night, which will air on TNT and ESPN Radio at 8 p.m. ET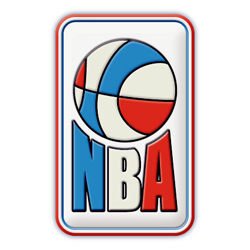 Defending champion Eric Gordon of the Houston Rockets and 2016 winner Klay Thompson of the Golden State Warriors will showcase their shooting skills in the 2018 JBL Three-Point Contest on Saturday, Feb. 17 at Staples Center in Los Angeles.
Thompson is one of four 2018 NBA All-Stars in the competition, along with the Washington Wizards' Bradley Beal, the Oklahoma City Thunder's Paul George and the Toronto Raptors' Kyle Lowry. The eight-player field also features the Phoenix Suns' Devin Booker, the Miami Heat's Wayne Ellington and the LA Clippers' Tobias Harris.
The 32nd JBL Three-Point Contest is part of State Farm® All-Star Saturday Night, which will air on TNT and ESPN Radio at 8 p.m. ET. All-Star Saturday Night also includes the Taco Bell Skills Challenge and Verizon Slam Dunk.
In addition to the star-studded competitions, Daytime Emmy® Award winner and Extra host Mario Lopez will welcome fans and introduce the night, while Grammy® Award nominee Andra Day and Academy® Award winner Common will perform a special rendition of the 2018 Academy Award-nominated song "Stand Up for Something" from the movie Marshall. Part of the NBA Voices platform and in celebration of Black History Month, the performance will feature current and former NBA and WNBA players and incorporate words chosen by a handful of players that reflect black history and culture, and their collective commitment to equality and diversity.